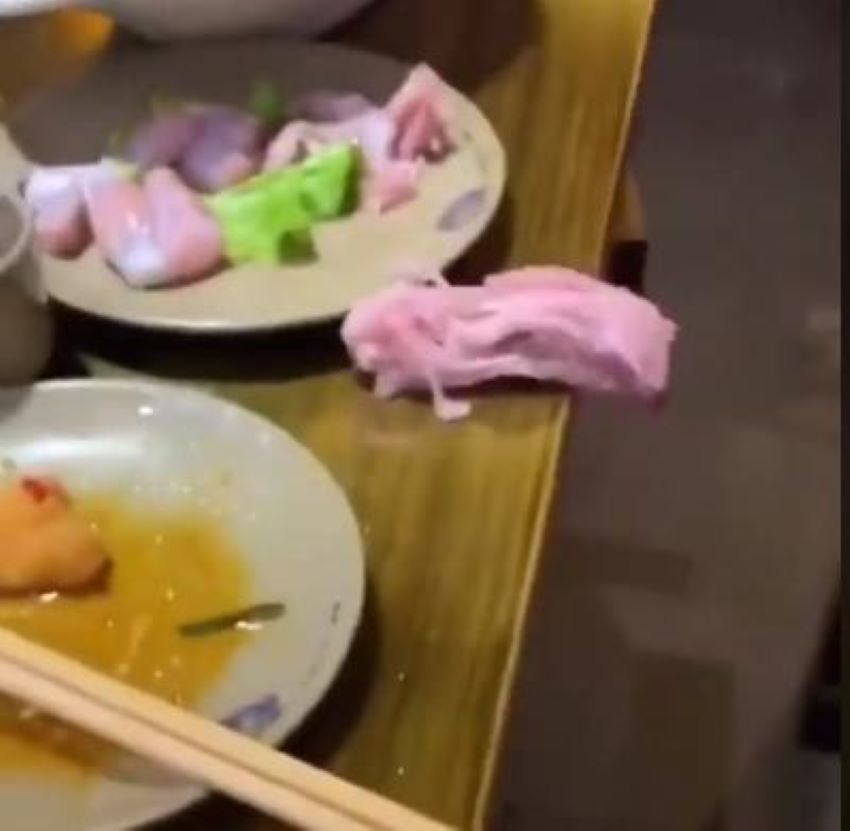 New Delhi: A viral video doing the internet rounds shows a chunk of meat- chicken to be precise can be seen crawling off the plate at a restaurant that has caused a stir online.
The video immediately went viral after it was shared on social media platform left many calling it  "zombie chicken", Indian Express reports.
However, it is being now speculated whether the video was an edited one.
In the video can be seen raw chunks of meat, chicken placed on a plate while suddenly one of the pieces start twitching while in the background terrified people can be heard screaming 'zombie chicken' as the chicken piece crawls off the table.
Rie Phillips has shared the video on Facebook has been watched over 20 million times.
"A zombie chicken walking off someone's plate. If this happened to me I would turn into a vegetarian instantly," read one of the many comments about the video.
Raw 'zombie' chicken crawls from plate at restaurant
Subscribe us on