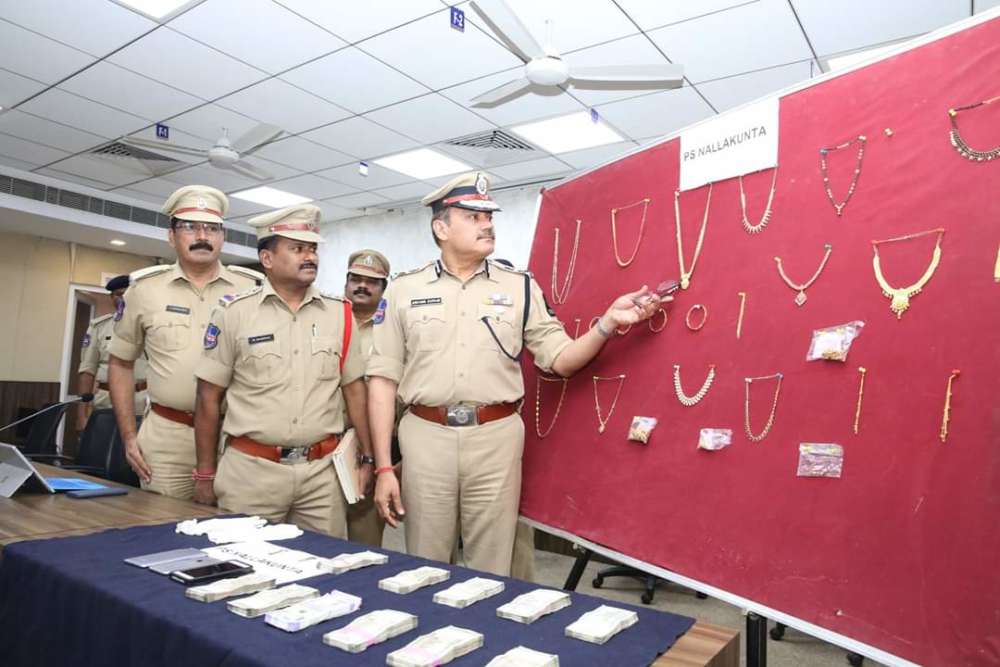 Hyderabad: The Nallakunta police nabbed three persons allegedly involved in house burglary by using fake keys and recovered 53.87 tolas gold ornaments and net cash Rs 5.25 lakh, all worth of Rs 24 lakh.
The accused have been identified as Khushboo Naidu (36), Sumala Vamshi Krishna (23) and V Surya Krishna (29).

According to the police, accused Khushboo revealed that she got married to complainant P Vinaya Kumari's brother's son and took advantage of therelationship. To come out of her financial problems, she conspired to burgle the house of the complainant with help of her friends Surya and Vamshi.
According to her plan Khushboo drugged complainant and her daughter Kirthi. She took the original keys of the house and handed them over to her associates for duplicating them.
She also took videos of the house and almirah and send them to her associates through WhatsApp for easy entry into the house.

On the receipt of the complaint, police registered a case under 328, 341, 380 IPC r/w 34and took up investigation. After a thorough investigation the police nabbed the accused on Thursday night.
Subscribe us on