Hyderabad: Senior All India Majlis-e-Ittehadul Muslimeen (AIMIM) leader and Chandrayangutta MLA Akbaruddin Owaisi on Monday lashed out at the ruling Telangana Rashtra Samithi (TRS). Addressing a rally in Tandur, where AIMIM is locking horns with TRS and Congress for January 22 municipal elections, legislator Akbaruddin Owaisi, said his party can place on throne or dethrone any party.

"Let it be Congress or Telugu Desam (TDP) or these motor car drivers, they all know who has ensured they sit on their throne," said Akbaruddin Owaisi.
"If the strength of MIM (All India Majlis-E-Ittehadul Muslimeen) is behind their thrones, they should realise that Majlis knows how to dethrone them as well," said Akbaruddin.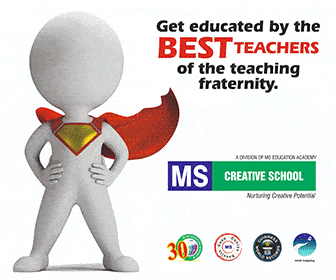 "Some TRS leaders are saying AIMIM is an Old City party. Arey TRS ke dewano (TRS supporters), don't we have MLAs in Maharashtra and Bihar? Don't we have an MP in Maharashtra? Arey TRS walo, does your party have an MLA outside Telangana?"

"In Andhra Pradesh they speak Telugu right? Then go there and win a seat," he said. "If Akbaruddin Owaisi starts speaking, your clothes will be torn, and tyres will turn upside," he said.

"AIMIM candidates might win from Bodhan and Nizamabad, too. After municipal elections a plan will be rolled out," Owaisi added. In 2018, Bodhan, Nizamabad (urban) and Nizamabad (rural) was bagged by TRS.

Akbaruddin said that the MIM has the power to bend authorities while drawing a reference to the last Congress chief minister of undivided Andhra Pradesh, N Kiran Kumar Reddy.

"There used to be a chief minister of Andhra Pradesh, I don't want to name him. In a public meeting, I said that he will be the Congress's 'akhri kiran' (last ray). Wasn't, he the last kiran? Where is he now, no one knows," said the Chandrayangutta MLA. "So please realise that the MIM has the power to bend anyone," he said.
"TRS khabardaar, apni zaban ko lagam doh, nahi to meri zaban chalne lageli (control your language or I will start speaking)," said Akbaruddin.

"KCR, KTR make them understand. There is a minister in Hyderabad, the Secunderabad MLA, who is saying MIM is an Old City party. Control your speech and talk according to your stature. If you have guts come and contest against me in Chandrayangutta," said Akbaruddin.
Subscribe us on