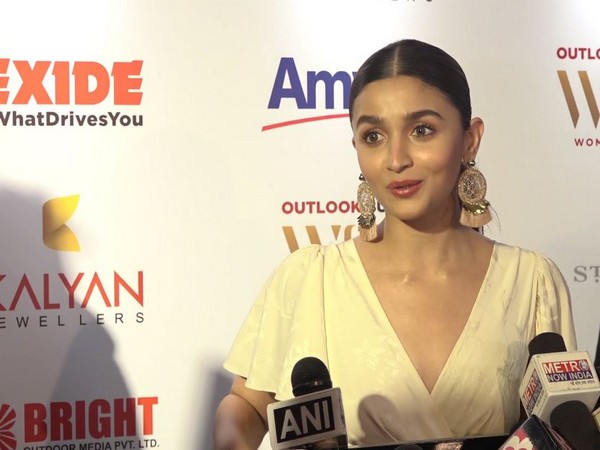 Mumbai: Bollywood actor, Alia Bhatt, who is riding high on the success of 'Gully Boy', has reacted to Kangana Ranaut's recent comments for criticizing actors for not voicing their opinions on social issues and staying apolitical.
Praising Kangana's candid nature of speaking up against issues, Alia said she too has an opinion but she would like to keep it to herself.
"I definitely don't have that ability to speak as candidly as Kangana does and I really really respect her for that," Alia said at an event in Mumbai.
Also stating that she has an opinion of her own, Alia said, "Maybe in a way she is right that sometimes we do hold back, maybe because we feel why to say something unnecessarily. My dad always says that there are already so many opinions in the world, the world can do with one less opinion. So I have an opinion but I'll keep it to myself.
But kudos to her because she genuinely speaks really well."
Earlier, Kangana had called out Alia and other celebrities of being apolitical and irresponsible for not voicing their opinions on politics and social issues.
While speaking to reporters about politics during the success party of 'Manikarnika: The Queen Of Jhansi', Kangana had said: "There are few actors in our industry, like Ranbir Kapoor, where he said in an interview that 'We have regular supply of water and electricity at my home so, why should I comment about politics?' But I feel because of this country's people you are living in your luxurious home and you are traveling in your Mercedes so, how can you talk like that? This is irresponsible behavior and I am not that kind of person."
However, this is not the first time Kangana has slammed Alia. Earlier, Kangana had blamed Alia and other stars for asking her to attend the premieres of their films and giving the screening of her films a skip. Kangana also criticized her fellow celebrities for not appreciating her work.
Alia was also asked about her production house, to which, she said, "Well, I have opened my company and hopefully with that company, I shall produce films and content. Honestly, I am somebody who loves being an actor. I love acting, but in life, I want to do so much more. I want to produce films. I won't direct though, I want to work on social causes also. I want to do so much more with life, this is just a beginning."
Alia also spoke about the experience of launching the logo of 'Brahmastra' at the Kumbh Mela. Talking about it she said, "It was unbelievable. It was so beautiful, pure, spiritual and emotional. It was a fantastic experience seeing our logo touch the sky. We are very excited about the film. Hopefully, everybody will like the movie too."
She also talked about her next film, 'Kalank' and said, "Now the journey of Kalank is starting too. It is just too much in store this week for all of us. Kalank is an unbelievable journey. It is an honor to be a part of such a great cast. The film's director Abhishek Varman is a very dear friend, and we all have put in a lot of hard work for this one."
On the work front, Alia will be next seen in multi-starrer 'Kalank' and 'Brahmastra', meanwhile, Kangana will be seen in Ekta Kapoor's 'Mental Hai Kya' and 'Panga'.
[source_without_link]ANI[/source_without_link]
Subscribe us on