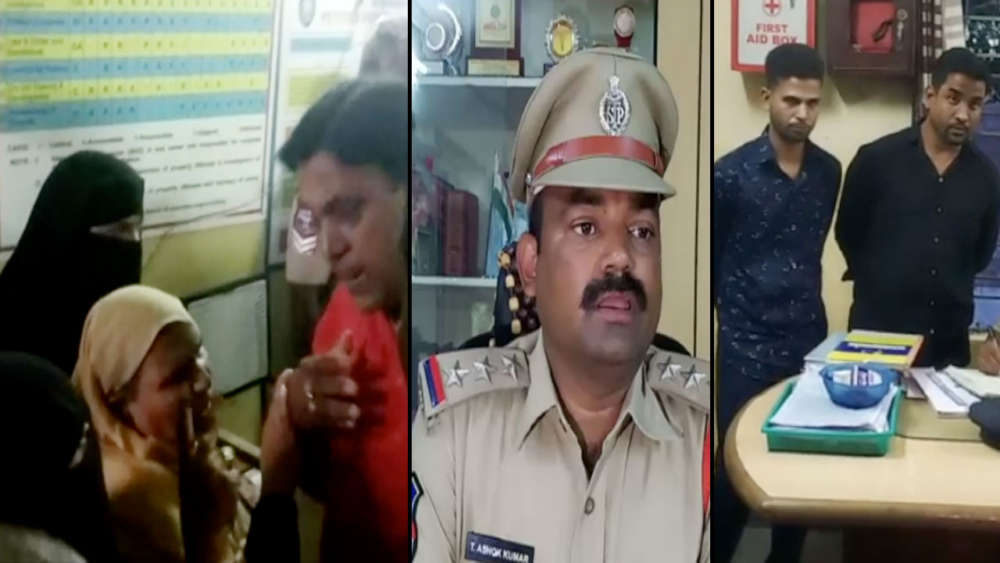 Hyderabad: Police have started a campaign to entangle Muslim youths who attempt to save the Muslim girls who are wandering with Hindu boys.
Earlier, police took the support of social media to target Muslim youths who are emotional towards Islam and imprisoned them in serious offences. There are many such instances where Muslim youths are behind the bars.
This time, West Zone Police formed a team of non-Muslim girl constables clad in burkhas and wandering with civil dress constables posing them as the Hindus (with teeka on their forehead).
It is reported that police started this campaign against the Muslim youths who make an attempt to save the Muslim girls who are found with Hindu boys.
Police had a plan to arrest the emotional Muslim youths who get provoked seeing the Muslim girls with non-Muslim men. There are also cases that police implicates such youths in fake cases associating them with ISIS activities and puts them in prison.
The West Zone Police have started a new way to catch the emotional Muslim youths and this was carried out by Tappa Chabutra Police. Under this secret operation, four persons by name Abdur Raoof, Ateeq, Mohammed Riyaz and a 60-year-old Mohammed Ziyauddin were arrested by the police when they stopped a Muslim lady who is in Burkha with a Hindu boy (the police team which was clad in Burkhas) and assaulted them.
When the family members of the arrested person got the news they reached the Police Station at Tappa Chabutra and protested against the act.
The police did not expect that the family members of the arrested persons will protest against the arrest and their secret mission will come to light.
Inspector of police, Tappa Chabutra, Mr Ashok Kumar confirmed that he had deputed four constables for this campaign. He also informed that the protestors who were arrested were released later after they wrote a bond of good conduct in the future.
It may be mentioned that in the past few months, in Asifnagar, Humayun Nagar, Saifabad, such incidents occurred wherein the Muslim youths caught hold of the Muslim girls moving with non-Muslim boys and admonished them.
Now the question is whether the police is playing with the sentiments of the Muslim youths to implicate them into fake cases?
It is also reported that this campaign has permission from Commissioner of Police, Hyderabad. It is likely that such operations might be conducted in other police stations as well.
Subscribe us on