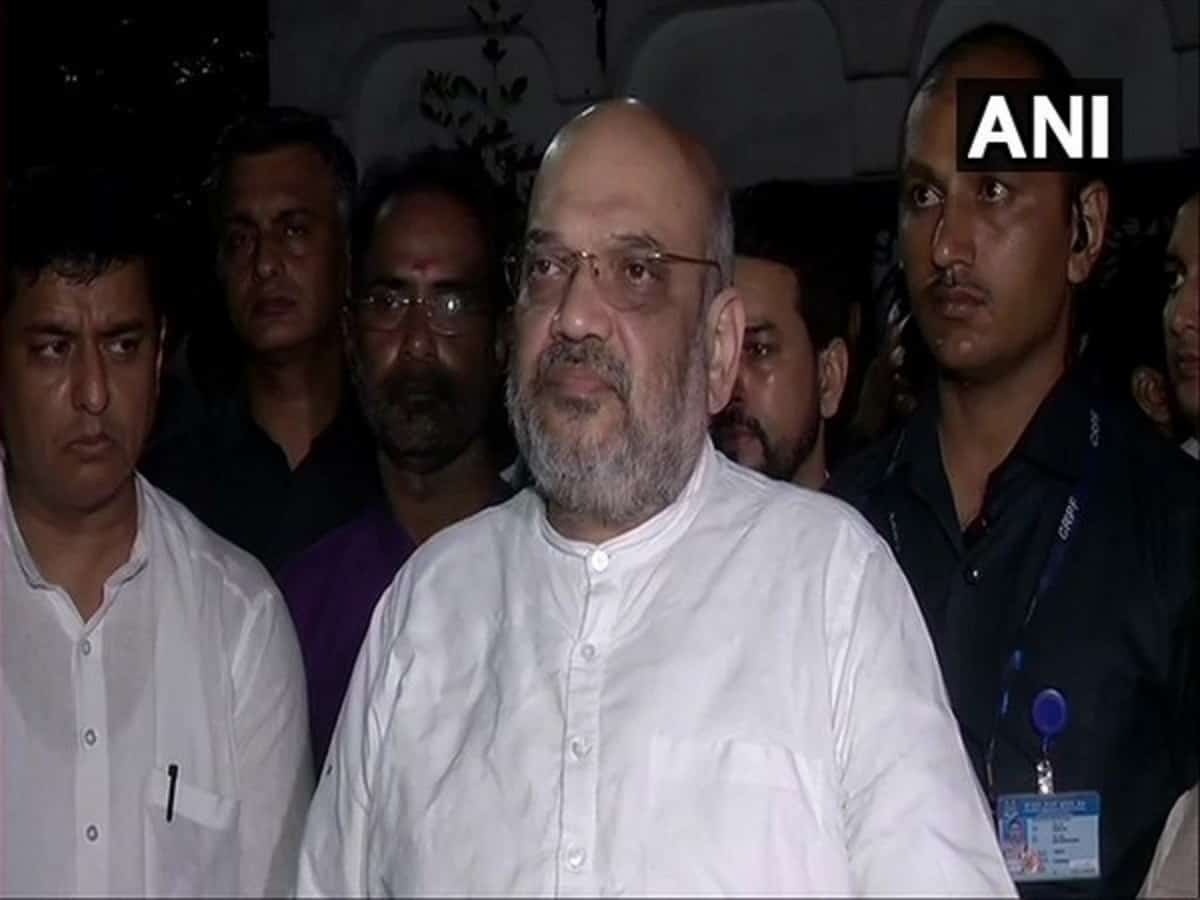 On Wednesday, the Union Home Minister Amit Shah, while campaigning for BJP candidate Rajkumar Dhillon at Kondli in East Delhi, said that those who talked about dividing the country will be jailed.
Referring to JNU students Sharjeel Imam, Kanhaiya Kumar and Umar Khalid, Shah said if BJP comes to power all these three will be jailed within an hour.
He further added, Arvind Kejriwal's government had delayed the prosecution of Kanhaiya Kumar and Umar Khalid for more than a year.
As the crowd was shouting "Goli maaro . . .", Shah pacified them saying "Arre suno bhai, suno bhai… Button dabao . . . Bewakoofi band karo na bhaiyya".
Shah also visited to three other places to address election campaign. To Trilokpuri for Kiran Vaid, Krishna Nagar for Anil Goyal and Gandhi Nagar for Anil Bajpai. He said "I have come to appeal that when you go to the booth with your family on February 8 and press the button with the lotus symbol, do not think that you are making the BJP candidate victorious. Think that you are ensuring the development and security of Delhi and the country.,"
On Kejriwals's claim on developments, Shah challenged him saying; "I challenge him to tell me how many of the 50 colleges have been built from 2015 till now? Bring the list. We will give the money to name them by advertising in newspapers. The truth is that Kejriwal did not build any colleges. No school was built. No development happened in AAP's tenure in the past five years.,"
Subscribe us on