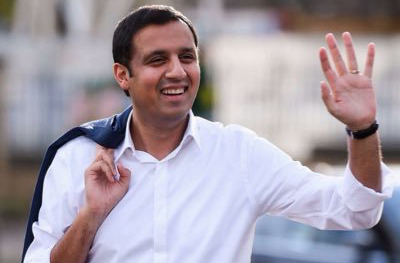 A Scottish politician belonging to Glasgow, Scotland has launched first ever public inquiry into Islamophobia. Labour MSP Anas Sarwar, chair of the CPG said he is delighted at the launch. Observing that Scotland is not immune from Islamophobia and anti-Muslim hatred he has launched the enquiry seeking responses from individuals and organisations on their experiences of Islamophobia. The report will also include outreach attempts across the country in verbal evidence sessions.
Today I launched the first ever Public Inquiry into Islamophobia in Scotland. Scotland is not immune to prejudice and hate. We have a duty to listen, speak out and challenge it. Please visit https://t.co/IdYVzgzyLJ to learn more and respond. #AFightForAllOfUs

— Anas Sarwar (@AnasSarwar) June 25, 2019
Besides including responses which concern the current nature and extent of Islamophobia in Scotland, including discrimination against Muslim women, the report will also include comments on the role of the media and politicians. The enquiry will seek evidence about the impact of anti-Muslim hatred on children, young people and families.
According to sources, the launch comes a week after Sarwar and SNP MSP Hamza Yousuf were jointly named "Political Hero of the Year" at the Holyrood Garden Party and Political Awards for their work in fighting Islamophobia.
According to reports, written submissions to the inquiry will be accepted until 26 August.
https://forms.ncl.ac.uk/view.php?id=13027
Subscribe us on