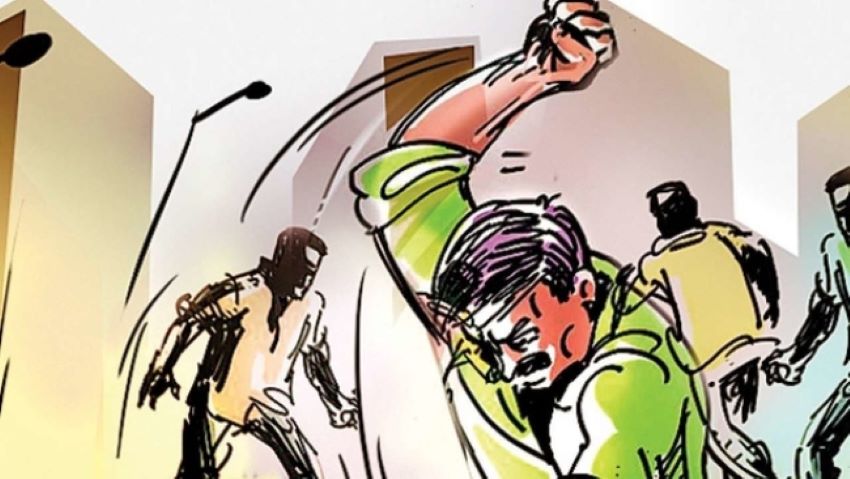 Ahmedabad: Two suspects in Gujarat's Garada Taluka were reportedly beaten black and blue before finally handing them over to Police authorities by villagers.
The sources with Dahod Police have confirmed that the group of local did not spare the two robbery suspects for an incident that took place on Sunday, June 2.
The suspects and his accomplice who is on the run had intercepted a man and his daughter and robbed them of cash amounting to Rs 10,000 and jewelry worth Rs 12,000, TN reports.
According to the FIR lodged by the Dahod Police based on the complaint filed by victim Devsinh Parmar also a resident of Garbada the local residents came to their rescue when his daughter raised alarmed.
In his statement, Parmar claimed that he was on his way to Dahod along with his daughter when three men stopped their motorcycle. The assailants then thrashed Parmar and his daughter with sticks and robbed them.
While Rahul Bhabhor managed to flee the spot, his two accomplices, 35-year-olds Sardar Bhabor and Babu Bhabhor were caught hold of before they managed to flee the crime scene.
The angry mob stripped them naked and thrashed them black and blue before handing the two over to the police.
The video of the assault has also gone viral on social media. The two suspects are currently undergoing treatment for their injuries at Dahod government hospital.
Medical reports of the victims are also being collected.
Meanwhile, investigators said that statements of both the loot accused and villagers who attacked the suspects have been recorded.
The police have registered a case against the villagers for assaulting the two suspects.
Superintendent of Police Hitesh Joysar confirmed that faces of the locals who attacked the duo were caught on videos, which have gone viral.
Subscribe us on