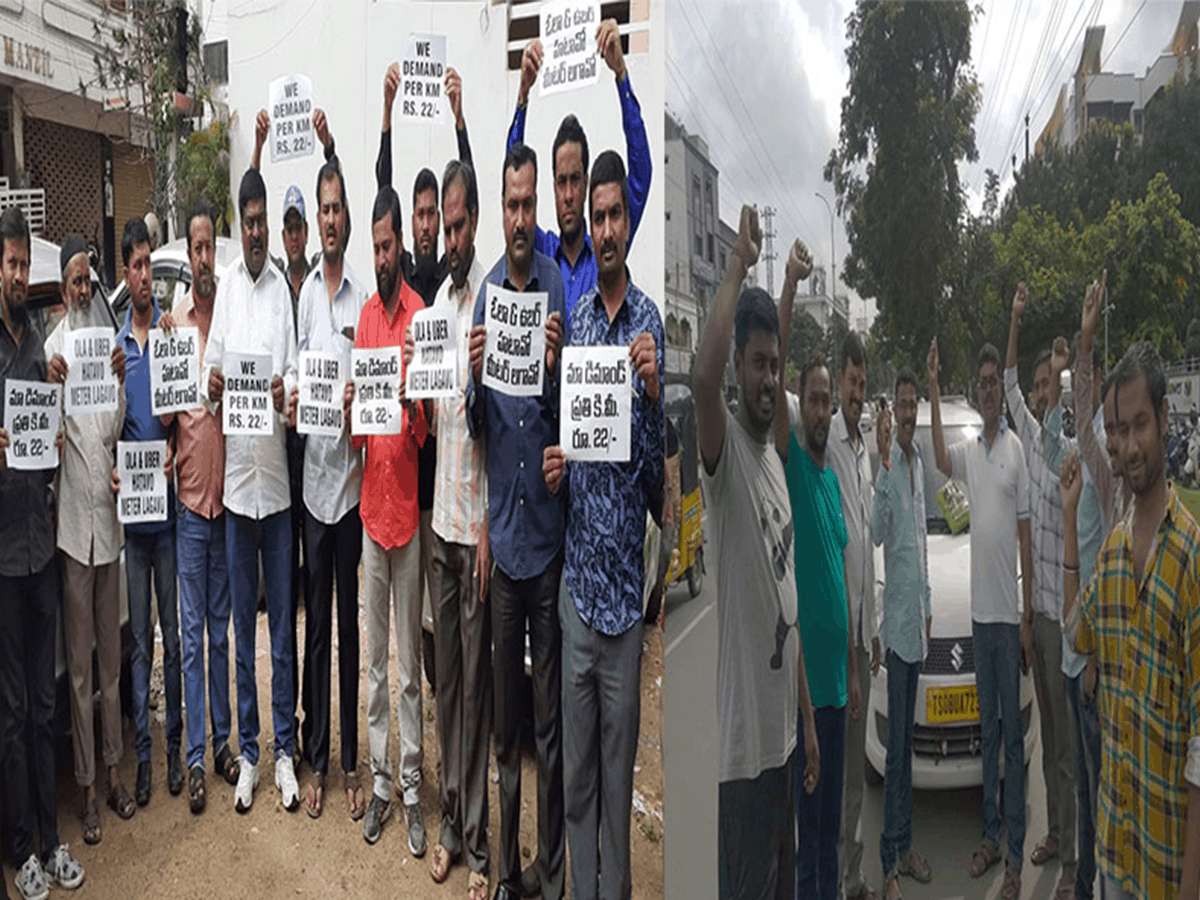 Hyderabad: In a move that could hit commuters, App-Based Transport Workers drives have come out in support of a general strike call on January 8 in major cities.
The strike will be supported by the Indian Federation of App-Based Transport Workers (IFAT).
According to Shaik Salauddin, National General Secretary (IFAT), "The A India Motor Transport Congress (AIMTC), many affiliates of International Transport Workers Federation (ITF) and all Central Trade Union are supporting this strike, Even as he cautioned the government that its next agitation would be an indefinite one."
Further, Salauddin says that App-based drivers face several difficulties while on the road, they don't have medical facilities, accident insurance, fixed working hours, minimum wages, safety and security from harassment.
Salahuddin claims that workers face the lots of problems being in the transport sector, we are facing a driver shortage, even our cabs are stolen and the cost of putting panic buttons and speed governors in cabs is exorbitant.  
App-Based Transport Workers Demands
Transport (commercial) drivers to be registered in labour departments and minimum wages to be fixed at RS. 24,000 a month
App-Based Transport Workers, Owners and Drivers to be included in the new Social Security Code
Fixed rates for rides across cities
Reduction of rates of third-party insurance premium of commercial vehicle across cities
Formation of a welfare board for App-Based Transport Workers, Owners and Drivers for all states
SIASAT NEWS
Subscribe us on