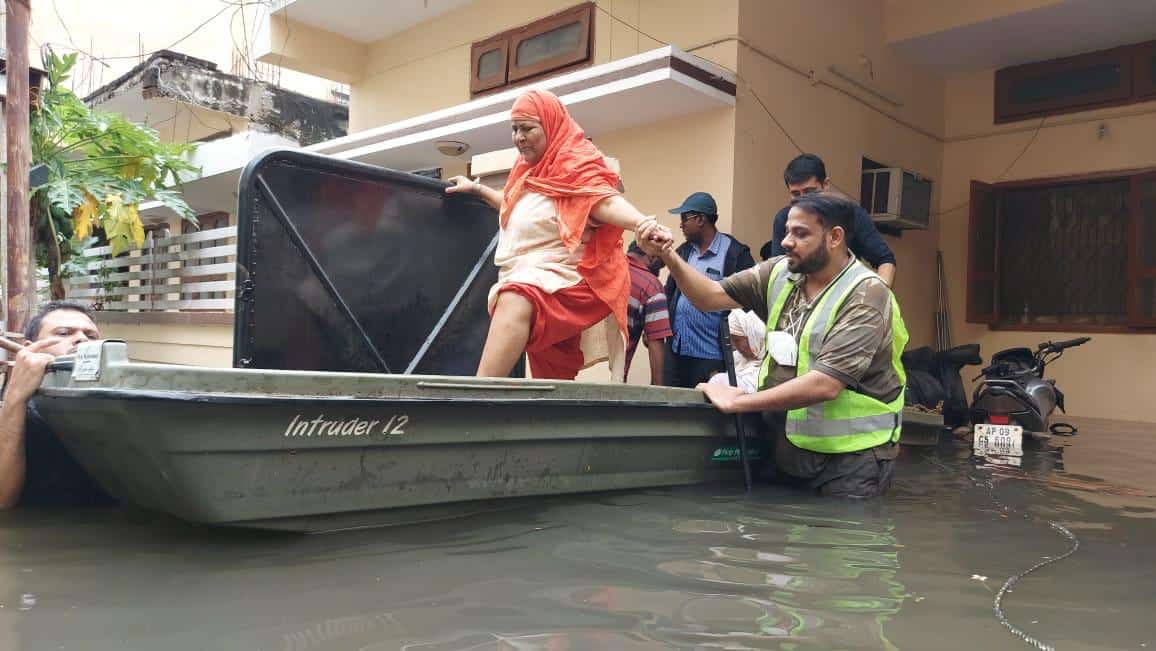 Hyderabad: The heavy and incessant rains for the last two days due to depression in Bay of Bengal has resulted in flooding of many residential areas of Hyderabad.

Raising to the occasion the Army, Sakina Foundation and Helping Hand Foundation launched flood relief and rescue columns on 14 October 2020 in Bandlaguda area on requisition by the State Government.
Many stranded people have been evacuated and showing humanitarian values large number of food packets have been distributed. Army Medical teams accompanying the columns are providing essential first aid and medical relief to the stranded people.
Subscribe us on