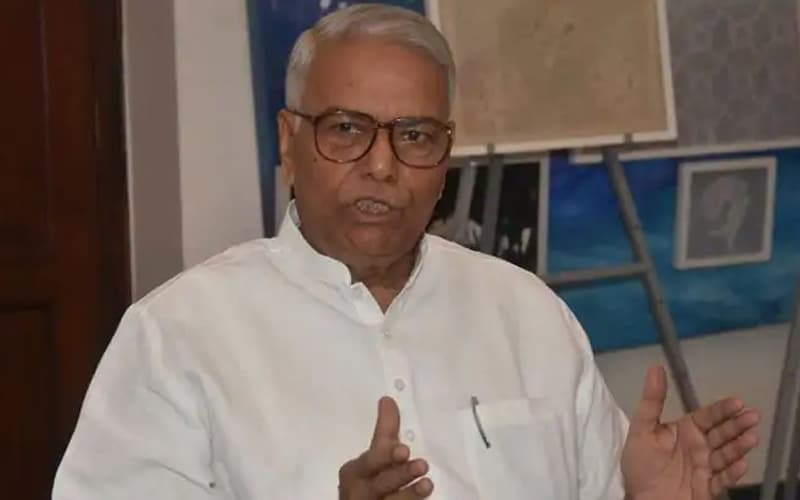 NEW DELHI: Former BJP leader Yashwant Sinha on Sunday called the Supreme Court's unanimous judgement in the Ayodhya land dispute case 'faulty' and asks the Muslim community to accept it and move on.
Mr. Sinha's remark came on a day the All India Muslim Personal Law Board (AIMPLB) announced its decision to file a review petition against the Supreme Court verdict in the Babri Masjid-Ram Janmabhoomi title case.
Faulty judgement
Speaking at the Mumbai Lit Fest, when Mr. Sinha was asked about the historic judgement, the bureaucrat-turned-politician said:
"It's a faulty judgement, it's full of flaws. But I request the Muslim community to accept the judgement and put it all behind us," the news agency Press Trust of India (PTI) reported.
He added, "Let us all move on. There is no judgement after the Supreme Court judgement."
AIMPLB files review petition
The AIMPLB, in its meeting which was held on Sunday in Lucknow decided to file a review petition against the Ayodhya land dispute case verdict not to accept the five-acre land for the mosque at an alternative site.
In a unanimous verdict on November 9, the five-judge Supreme Court bench directed the Central government to hand over the disputed site at Ayodhya for the construction of a temple and set up a trust for the same.
The apex court further directed the government to allot a "suitable" five-acre plot to the Sunni Waqf Board.
Subscribe us on