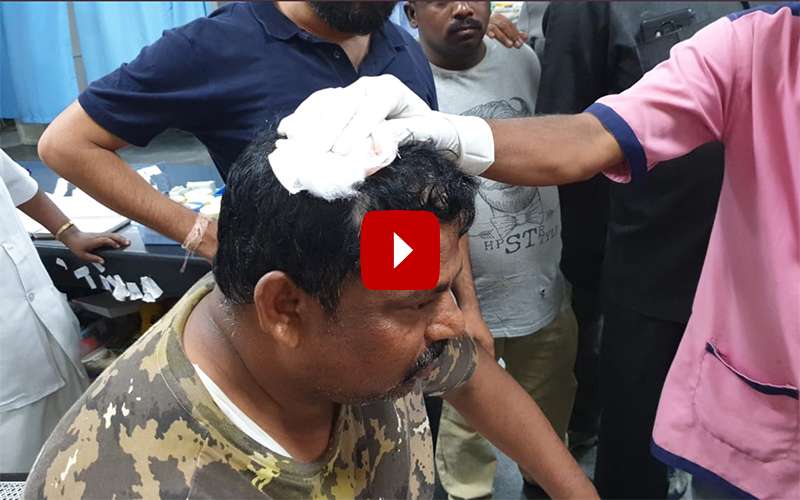 Hyderabad: Mr. Raja Singh, Bharatiya Janata Party (BJP) MLA representing Goshamahal Assembly Constituency claimed that he received head injuries after police attacked him on Wednesday night.
According to the report published in The Hans India, Mr. Singh and his supporters made an attempt to erect the statue of Rani Avanti Bai Lodh, a freedom fighter.
Later, the MLA and other persons were shifted to Osmania General Hospital.
जुम्मेरत बाजार में स्तिथ रानी अवंति बाई की प्रतिमा जो काफी वर्ष के कारण खंडित होगई थी उसे कल बदलते वक्त तेलंगाना की पुलिस द्वारा मुझपर और मेरे कार्यकर्ताओ पर हमला किया गया जिसमें मुझे सर पर गहरी चोट लगी है!
"आखिर क्या कारण है जो पुलिस द्वारा मुझे बार बार टारगेट किया जारहा है" pic.twitter.com/dxWScShioh

— Raja Singh (@TigerRajaSingh) June 20, 2019
After the incident, Mr. Singh tweeted photos on his official Twitter account.
Subscribe us on