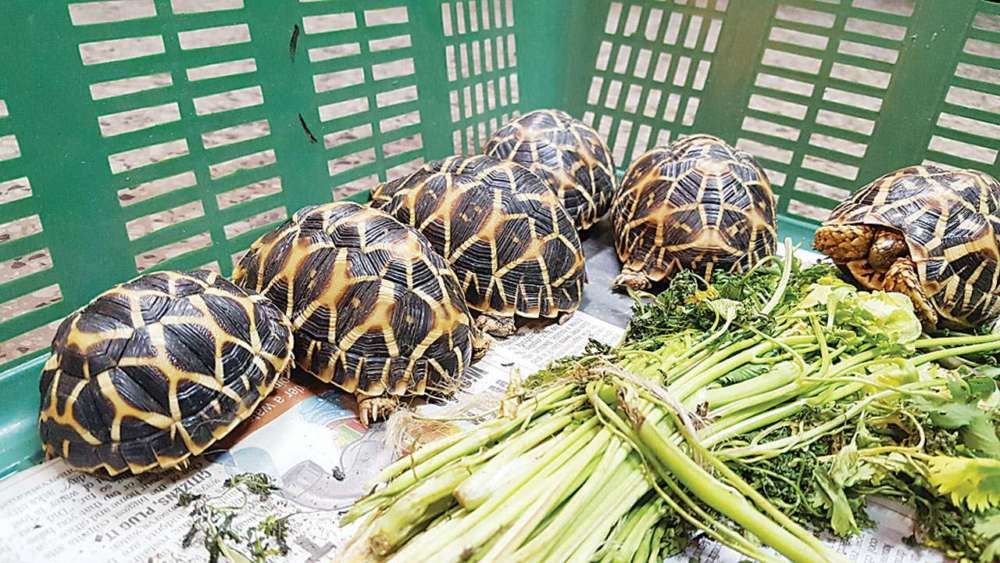 Mumbai: A ban on international commercial trade in the Asian small-clawed otter and India star tortoise have been agreed by world leaders attending the 18th meeting of the Conference of the Parties to the United Nations Convention on International Trade in Endangered Species of Wild Fauna and Flora (CITES CoP18), being held in Geneva, Switzerland.
Countries voted to list the Asian small-clawed otter on appendix I and Tokay Gecko on Appendix II, while the Indian star tortoise was put on appendix I by consensus. In addition, an earlier vote listed the smooth-coated otter on appendix I.
Humane Society International/India and its global affiliate Humane Society International, part of one of the largest global animal protection charities in the world, welcomes the CITES uplisting as essential to the survival of these species.
Mark Simmonds, senior marine scientist at Humane Society International, said: "A wide variety of threats is adversely affecting the Asian small-clawed otter in the wild, such as habitat loss, pollution, and the fur trade, but increasingly it is persecution for the pet trade that is proving its downfall.
The Appendix I listing effectively bans international trade for commercial purposes and removes one of the key threats that they face. We urgently need other complementary conservation initiatives to truly tackle the otter's demise, and so we hope that this new CITES listing will act as a call to action. We commend India, Nepal, the Philippines and Bangladesh for bringing both the otter proposals forward, and all the countries and conservation organizations that supported them."
Speaking on the two Asian otter proposals, Sumanth Bindumadhav, HSI/India's wildlife campaign manager who presented an intervention on the floor of CITES CoP on behalf of 26 other national and international non-profit organisations, said "HSI/India has long highlighted the myriad threats faced by the small-clawed and smooth-coated otters, so we are delighted by these important CITES actions. Appendix I listings will send an important and timely warning, not least to online and social media audiences, that these are imperilled species and that trade in them is harmful to their welfare and their overall species survival. We hope that it will also lead to additional trade controls, enhanced scrutiny of captive-breeding operations, and aid enforcement, given the challenge in distinguishing between tropical Asian otter species once in trade."
Indian star tortoise populations are found in the wild only in Sri Lanka, India and Pakistan. To safeguard wild populations, all range States have chosen to adopt strict domestic legislation that prohibits commercial utilization. However, the strong international demand for the species coupled with legal trade and poor enforcement in transit and consumer states has made enforcement difficult for range States. An appendix I listing will strengthen international cooperation by enforcement authorities and act as a deterrent.He further said: "The Indian star tortoise is a victim of the international pet trade that sees them illegally caught in the wild and sold in markets across the world.
Siasat News
Subscribe us on