Hyderabad: In a surprise move, the Chief Minister opted to keep out of the Ministry, at least for the present, his son K T Rama Rao and his nephew T Harish Rao, while inducting 10 new Ministers today.
It may be mentioned that both KTR and Harish Rao were Ministers in the previous Ministry. This gave rise to criticism from opposition parties that KCR's family rule was going on in the State and that only his family got four jobs, as against his promise of jobs to the unemployed youth. Now, the opposition could no longer find fault with the Chief Minister on this count.
KTR has been, however, recently appointed Working President of the ruling TRS party, and it is to be seen whether Harish Rao would be given any position, either in the party or in the Government. Whether the two, or one of them, will be given Ministerial position in the next cabinet expansion after Parliament elections, is to be seen.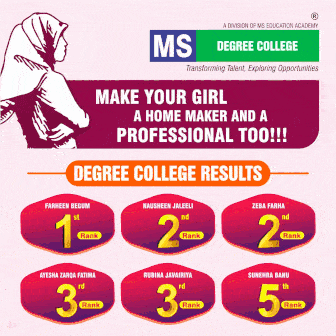 Both KTR and Harish attended the swearing-in of new Ministers held at Raj Bhavan today. KTR greeted and talked to the new Ministers.
No Woman Minister
Another criticism faced by KCR during the previous regime was that of non-inclusion of even one woman as Minister. This time also, the Chief Minister has not inducted even a single woman Member as a Minister, though four women MLAs were elected on TRS ticket. Similarly, there was no representation to Scheduled Tribes (STs) in the Ministry after today's expansion. Party sources, however, indicated that in the next expansion of the Ministry, women and STs might secure a place.
No Dy C M
While there were two Deputy Chief Ministers in the previous Government, this time there was no such post. Earlier, Mohd Mehmood Ali (Minorities) and Kadiam Srihari (SC) were designated Deputy Chief Ministers, and this time, no such appointment was made by KCR. All the 11 were designated as Ministers only.
[source_without_link]NSS[/source_without_link]
Subscribe us on