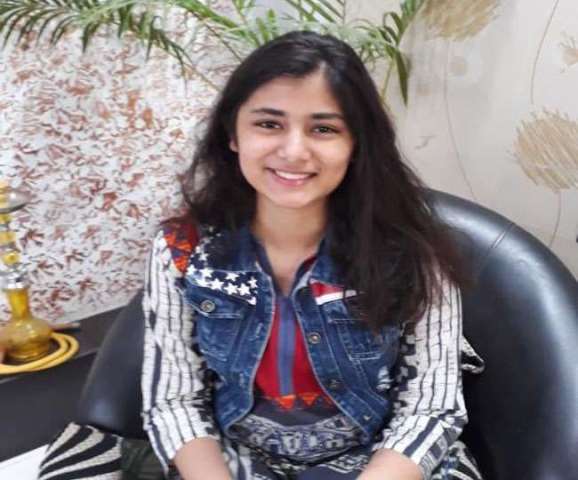 PATNA: Central Board of Secondary Education, CBSE Class 12th examination 2019 has announced the results and Maryam Raza Khan becomes Bihar's topper.
Maryam, a student of Notre Dame Academy (NDA) has scored 489 marks out of 500. She has scored 100% marks in two subjects, in chemistry and informatics practices, 99 in mathematics and 95 in physics and English.
Maryam is the daughter of Tarique Raza Khan (director, ST Raza International School) and Shahina Raza Khan (principal, Raza International Girl's School).
She said she never used Facebook and Instagram, however she use the Instant messaging app WhatsApp and also used to watch YouTube to strengthen her academic subjects.
"I don't have Facebook and Instagram accounts, but I use Whatsapp. I used to see YouTube videos related to academic topics, which helped me strengthen my foundation," reported Milli Chronicle.
"In this competitive academic environment, one needs to plan studies in a proper manner. The NCERT books helped me build a solid foundation. I used to take eight hours of sleep and regular breaks between the study hours, which boosted my productivity," Maryam added.
Currently, Khan plans to crack JEE Mains, Maryam wants to become an IAS officer.
List of top three students of Bihar
Maryam Raza Khan Notre Dame Academy, Patna 489
Raghav Jhunjhunwala GD Mother International School, Muzaffarpur 487
Raghav Tibdeval DPS, Lodipur, Shahpur Patna 487
Sarthak Vatsa Lovely School, Patna 487
Mo. Junaid Mahmoud St. Michael High School, Patna 487
Jayant Kumar Gupta SR Vidya Mandir, Bhagalpur, 484
Shruti Medha Crna Memorial High School, Gaya 484
Subscribe us on