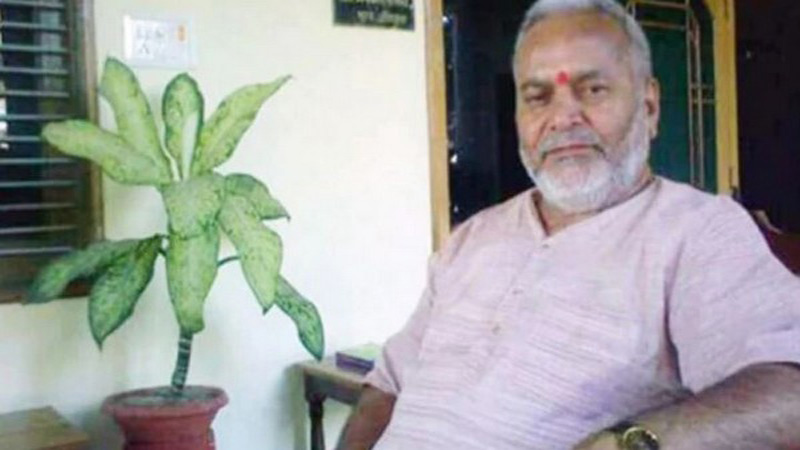 Shahjahanpur: The 22-year-old law student who was allegedly raped by Chinmayanand disclosed the details of 'massage sessions' with the former BJP MP.
According to the report published in The Print, the student gave the details of the alleged sexually exploitation.
First meeting with Chinmayanand
The girl said that she met Chinmayanand when the principal of her college suggested her to meet the former MP for admission into LLM. "Initially, he used to refer me 'beti' and encourage me for my studies", the girl said.
As per her side of the story, the harassment started when Chinmayanand called her to his private room for the first time. His men had allegedly escorted her to the room.
The girl informed that when she entered the room, Chinmayanand reportedly asked her to sit next to him. He showed her a video. In the video, she was seen taking a bath, the girl added.
Recalling the horror, the girl said that Chinmayanand had threatened to leak the video if she says 'no' to him. She also said that the former BJP MP had thrashed her when she refused his demands.
The law student told that she had visited a doctor after Chinmayanand 'forcefully' had sex with her for the first time.
Timing of the 'sessions'
Disclosing the routine, the girl said that Chinmayanand used to ask her to give massage at 6 a.m. and at 2:30 p.m. he used to sexually exploit her. The routine was followed whenever he used to be in Ashram.
Chinmayanand's men used to keep an eye on her. They used to ensure that she has no friends.
One day, when Chinmayanand allegedly informed the girl that she has to do the same 'sessions' with others too, she decided to expose him by gathering proof against him.
Explaining the method she adopted to expose him, the girl said that she placed on online order for spectacles with spy cameras. The girl reportedly recorded the way from her room to Chinmayanand's private room and the 'sessions'.
Clips submitted to SIT
It may be mentioned that the girl had submitted clips to the Special Investigating Team (SIT). After forensic examination, SIT arrested Chinmayanand from his Mumukshu Ashram.
Extortion case
On Wednesday, SIT also arrested the girl claiming that those arrested in extortion case have admitted that they had sent messages on WhatsApp to Chinmayanand on the directions of the law student.
It may be mentioned that Chinmayanand had reportedly received a text message on WhatsApp from an unknown number. In the message, unknown persons had threatened to release his video if he fails to give 5 crore to them.
Based on the complaint, SIT arrested three persons. Later, the team found links between the arrested persons and the girl student.
Subscribe us on