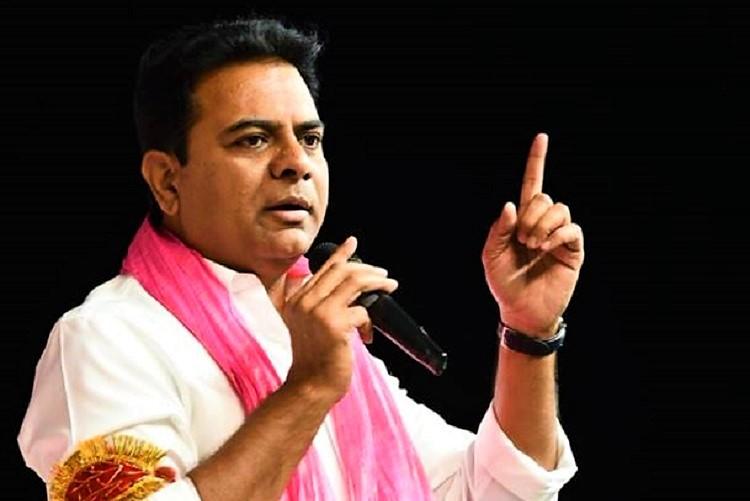 Hyderabad: TRS working president KT Rama Rao today accused the Congress leaders of not digesting increased farming activities and their welfare in the State.  

Speaking at a program to mark the success of TRS membership drive in the State with ministers Mahamood Ali,  Srinivas Yadav,  Jagadish Reddy and other leaders of the party, KTR said the Congress leaders were turning red at the welfare of  people and monumental development in the State. "Chief Minister K Chandrashekhar Rao has credit of mitigating drinking water problem in Greater Hyderabad as water-starved people were used to protest with empty pots at the Water Board during the previous Congress rule", KTR said. 

"With his foresight, the Chief Minister initiated measures to wipe tears of water-starved people by building many overhead tanks. We don't have a problem like one in Chennai wherein water was being supplied through railway wagons. Now Nizampet and Qutbullapur have also been getting drinking water regularly once in two days as against once in two weeks", he added.
           
He also pointed out that KCR has been offering 24-hour power supply to agriculture and completing irrigation projects on fast pace. Telangana State is only State in the country to provide pensions for over 50 lakh people, KTR said. While the State government has been spending Rs 12,000 crore a year on welfare schemes, the Centre was contributing only Rs 2,00 crore. "For the ensuing Ganesh festival, we are maintaining law and order strictly as against curfew like situation prevailed during the Congress regime. He also said the Congress was continuously making false charges despite it was rejected by the people in every election.
NSS
Subscribe us on