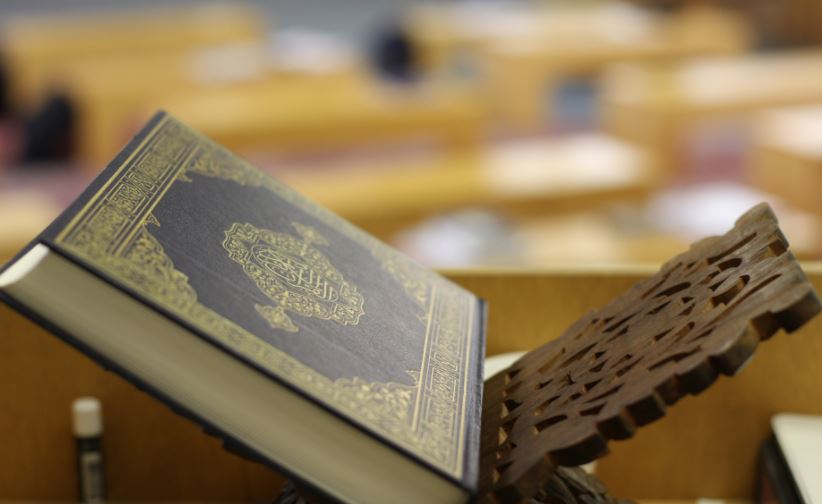 Hyderabad: Consulate General of the Islamic Republic of Iran, Hyderabad is organizing an "International Quran Exhibition" from 22nd to 24th June at Western Block of Salarjung Museum, Hyderabad. This exhibition will be open for public from 10 a.m. to 5 p.m. every day.
In this international exhibition, famous and leading museums, institutions and Islamic centers located in Iran and India will display the facsimile copies of the Holy Quran which are rare and illuminated, the books published in Iran and India related to all the Quranic sciences in particular the Tafsir (exegesis) and the software products related to the Hifz (memorization), Qiraat (recitation) and the terminology of the Quranic terms.
Participants in this exhibition are as follows:
Quran and Etrat Division, Ministry of Culture and Islamic Guidance, Islamic Republic of Iran, Tehran. Iran
Jamia Nizamia, Hyderabad, India
Islamic Research Foundation, the Holy Shrine of Imam Reza (A.S.), Mashhad, Iran
The National Mission for Manuscripts, New Delhi, India
Welayat Foundation, New Delhi, India
Rampur Raza National Library, Rampur, India
Jamaat-e-Islami Hind, Telangana & Odisha Zone, India
Al-Mustafa International University, India Branch
Siasat Daily, Hyderabad, India
Baabul-Ilm Library, Hyderabad, India
Nizam Museum, Hyderabad, India
International Seminar on The Quran
It may be mentioned that this exhibition is being organized on the topic, "The Commentators (Mufassireen) of the Holy Quran in India and Iran".
As part of this exhibition, distinguished scholars from India and Iran in the field of Quranic sciences will be delivering their research papers regarding the Commentators (Mufassireen) of the Holy Quran in India and Iran.
All are invited to make use of this rare opportunity which is being provided by the Consulate General of the Republic of Iran, Hyderabad.
Subscribe us on