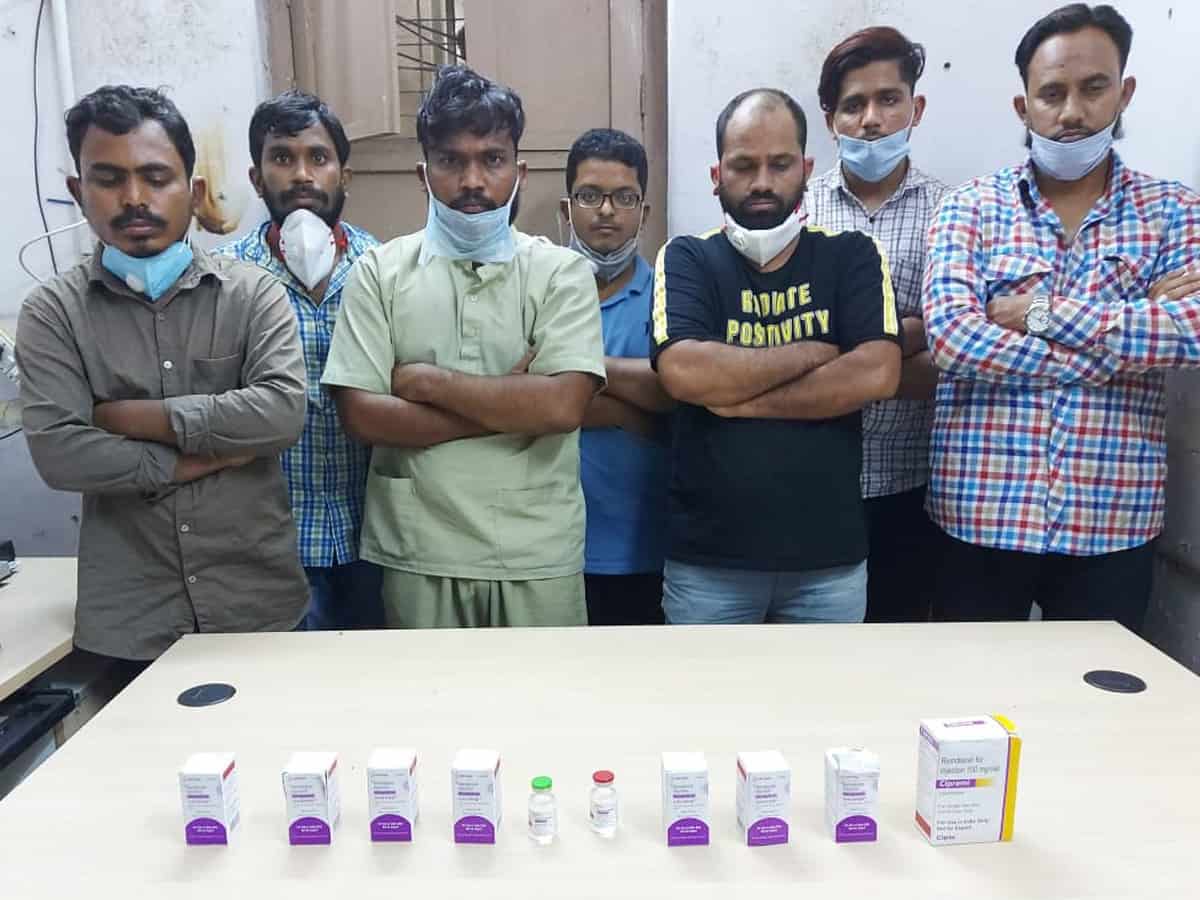 Hyderabad: Sleuths of Commissioner's task force on Saturday busted a interstate racket allegedly involved in illegal sale of antiviral drugs used to treat Covid-19 patients,during this operation seven persons were arrested and seized nine Remdesivir (Covifor) and one Cipremi injection from their possession.
According to the police Mohammed Obaid, Mohammed Afaq Ali, Mohammed Majid Ali, Abdul Aziz, N Sunil, B Raju and M Ravi were involved in running illegal sale of COVID drugs.
The arrested persons were procuring generic versions of Remdesivir and Cipremi injections and selling the same at higher prices to Covid-19 patients and minting huge money.
Task force police told that Abdul Aziz, who runs the OP Pharmacy at Olive Hospital in Nanalnagar, was procuring the injections from B Raju, who works at the same hospital, at Rs.19,000 each.
The actual price of the injection is Rs.5,400. While Raju had bought the injection from N Sunil who works with Medisys Hospital at LB Nagar. Sunil also sold the injections to Aziz again. Aziz after purchasing the injection from Sunil and Raju, sold it for Rs.20,000 each to Majid.
Obaid, who works at Sameer Pharmacy, was also planning to sell the COVID drugs with the help of hospital managements at a higher price. All the arrested were handed over to the Asifnagar police for further action.
Subscribe us on