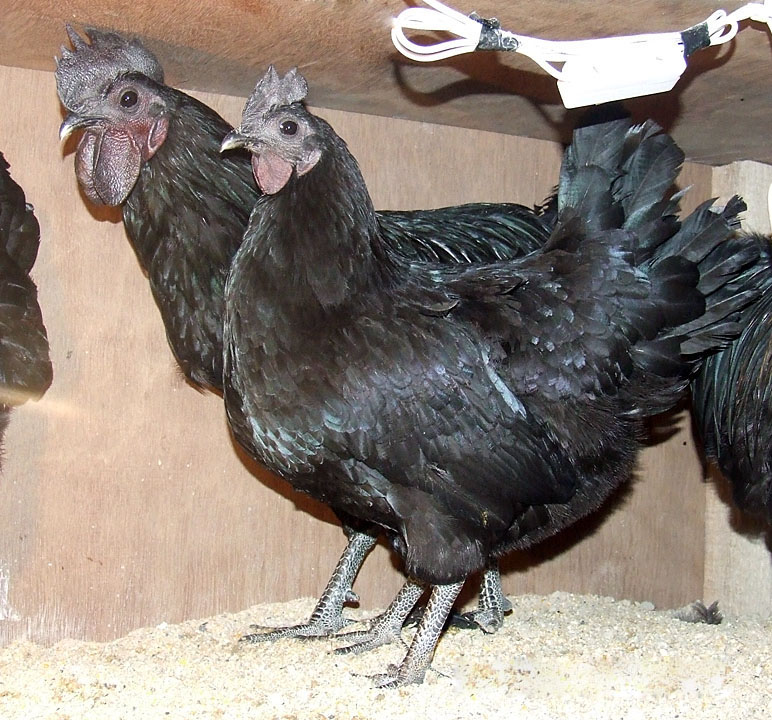 New Delhi: The 'Kadaknath' chicken is famous for all the good reasons despite it's meat and blood being black as the nutritional content in this chicken bred in Madhya Pradesh is high in protein, iron and has very low fat and cholesterol levels as it's fat content is around 0.73 — 1.03% compared to 13 to 25% in most other chicken breeds.
With whole the good content in this famous Kali Masi chicken, the Agri-centre head in MP suggested Indian cricket captain Virat Kohli to binge on Kadaknath chicken and stop eating grilled chicken.
In his letter addressed to the Board of Control for Cricket in India (BCCI) and Kohli, Jhabua-based Krishi Vigyan Kendra's or agriculture knowledge centre senior scientist and head Dr IS Tomar said 'Kadaknath' has low cholesterol and high protein and iron content hence the cricket team should switch over this chicken breed for all the wholesome nutrient content.
"I read on the Internet that Virat Kohli used to enjoy grilled chicken, but had given it up because of the high fat and cholesterol content, and so the team has adopted a vegan diet," KVK head I.S. Tomar told The Hindu.
"So I decided to write a letter to him about the unique qualities of our black chickens."
The Kadaknath chicken breed is also known as "Kali Masi" is a local Indian breed which is completely black in colour: feathers, flesh and even bones and traditionally reared by Jhabua's adivasi communities. It was granted a Geographical Indication (GI) tag by the government registry only last year.
According to the breeders this chicken has only 0.73-1.05% cholesterol content in comparison with the 13-25% level in regular white chickens.
"Not only the cholesterol and fat is low, but it has very high levels of protein, iron and amino acids," said Dr. Tomar, who has been working on the breed for the last 15 years.
"Locals believe that the meat will give the eater new strength and vigor, which is why it is called Kadaknath," he added.
Dr. Tomar also added that switching over to this chicken would probably increase cricket team's food bill.
"We sell the male for ₹800 and the female for ₹700, but those are the nominal government rates. Private sellers retail the chicken for ₹1,200 to ₹1,500 each."
Despite the cost, the demand is high. "We keep a stock of 1,000 birds, but we have a waiting list of three to four months, with buyers from across the country," he said.
Meanwhile, there has been no response to the letter yet. "Virat Kohli is very busy with the Sydney Test match now, but I hope they may have time to see it later. My job was only to share the information," said Dr. Tomar.
Subscribe us on