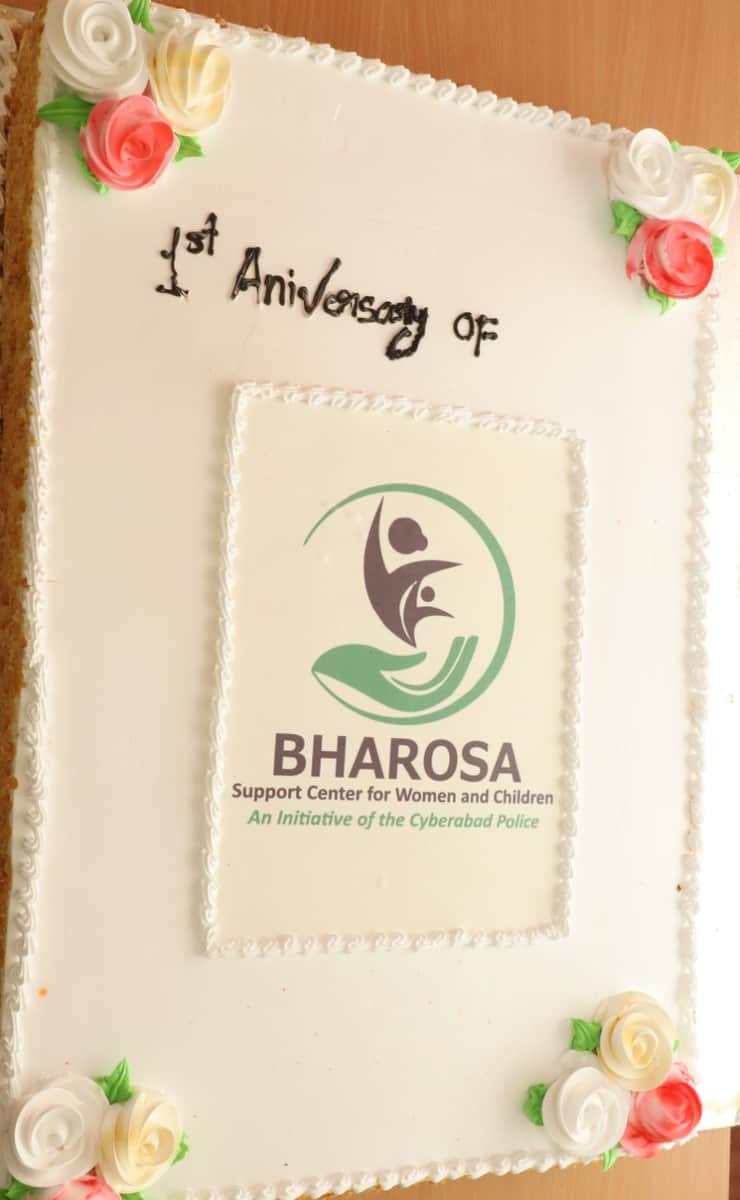 Hyderabad: The Cyberabad Police has celebrated the first year anniversary of Bharosa centre located at district area hospital in Kondapur on Wednesday.
The re-united families along with the police officers inaugurated the programme by watering a plant, symbolising the growth of a happy family.
Women & Child Safety Wing, Cyberabad, DCP C Anasuya spoke about the inception and objectives of Bharosa, Kondapur and thanked the NGOs, alcoholism and drug deaddiction centre in Hyderabad and SCSC Margdarshak.
SCSC general secretary M Krishna Yedula commended the support of Bharosa Centre program in reuniting couples through counseling and extended his support to Bharosa.
Cyberabad Commissioner of Police VC Sajjanar congratulated the Bharosa team which has resolved about 350 cases related to marital disputes and thanked Alcoholic Anonymousa drug deaddiction centre
and other support Centres for partnering with Bharosa to bring families together.
He appreciated and thanked SCSC for the extended support for Bharosa, six She Shuttles, Margadarshak Program, ICC workshops and creating awareness on women's safety for about 3.5 working women in the IT and adjunct areas.
He felicitated and congratulated the reunited couples through Bharosa Family & counselling centre. He also released a set of moral values story books in the form of stories for the benefit of child victims.
The guests present were Archana & team of My Choices NGO, Nageswara Rao, D Kavitha, Civil surgeon, Kondapur Area Hospital, Nageswara Rao, Alcoholic rehabilitation centre, etc.
"Bharosa" -Support Center for Women & Children is intended to support women affected by violence in private and public spaces, within the family, community and at the workplace.
Aggrieved women facing any kind of violence due to sexual harassment, sexual assault, domestic violence etc. will be provided with integrated assistance through Police, Medical, Legal and Prosecution Services along with Psycho therapeutic Counseling apart from relief and rehabilitation as per her requirements.
Apart from this Bharosa team counsels the children who are victims in POCSO cases with help of Clinical Psychologist so that the incident shall not impact their future psychological well being.
The Cyberabad Bharosa Center was set up in October 2018 and is instrumental in handling various cases. Total 124 families have been reunited by Bharosa center, Cyberabad during this period.
355 various domestic violence cases pertains to Cyberabad Commissionerate has been dealt during this period.
Subscribe us on