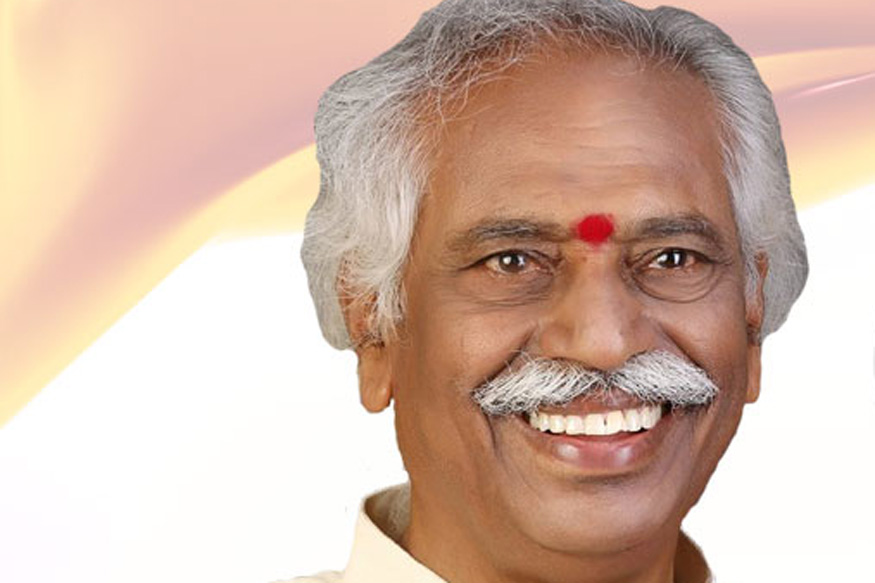 Hyderabad: Speaking as chief guest at the Hippocratic Oath and Distribution of Gold Medals and Merit Certificates to MBBS Students at ESIC Medical College at Sanathnagar here on Friday, Himachal Pradesh Governor Bandaru Dattatreya said the art of healing began thousands of years ago with innovations of the primitive man trying to provide relief to those close to him in sickness, suffering, motivated by feeling of sympathy and kindness.

He said, "Health science is progressing at a faster pace with new discoveries, a better understanding of the diseases, the invention of newer drugs, procedures that are more beneficial to the patients. These discoveries in the laboratories and academic institutions must be translated into patient care so the benefit of research reaches to each patient. Thus I urge all the health care professionals to keep themselves abreast of the latest developments in the field of medicine.

"Medical profession is a noble profession where one gets an opportunity to serve the suffering of mankind. Health professionals should take pride in this noble service to humanity. Unfortunately in today's materialistic world, health care service is emerging as a commercial health industry and health services are being recognized as the commodity that can be purchased. The medical education also must impart human values so that health care professionals are well equipped with communication skills, compassion and are well aware of the health needs of the patients.

Modern medicine needs to inculcate the marvels of holistic healing which goes beyond treating the physical symptoms of the disease. We need to incorporate yoga in the health care system. Modern medicine and yoga are scientific and universal in outlook and hence are natural allies bound to come together. Their combination has the potential to provide holistic healthcare that will be boon to society. We can lead the world in holistic healthcare by combining the marvels of yoga and modern medicine.
Dattatraya said, "Indians have always led the world and shown the path to others. The wisdom of Charaka and Sushurata compared to pioneer western physicians like Hippocrates and other Greek physicians were accepted universally not only in basic medical science, therapeutics, and surgery but also in laying down the ethical code for the practice of medicine. We have the rich past and now we have to build the rich future and remain ahead in all the aspects of health care", he said.

Dattatraya said student and teacher bond remains for times immemorial. The Medical College was started functioning in 2016. Over a period of just three years, the institute has made extraordinary achievements in the fields of patient care, academics, and teaching, research, good governance and transparency.

Governor Dr Tamilisai Soundararajan, Sandhya Shukla, Financial Commissioner, ESCI, New Delhi, Prof Sriniwas M, Dean, ESCI Medical College, Hyderabad, Prof Madhuri Taranikanti, Registrar ESCI MC, Hyderabad, Prof Sampath Kumar, Vice- Principal ESCI MC, Members of the Faculty and a large number of guests, students and others were present.  
Subscribe us on