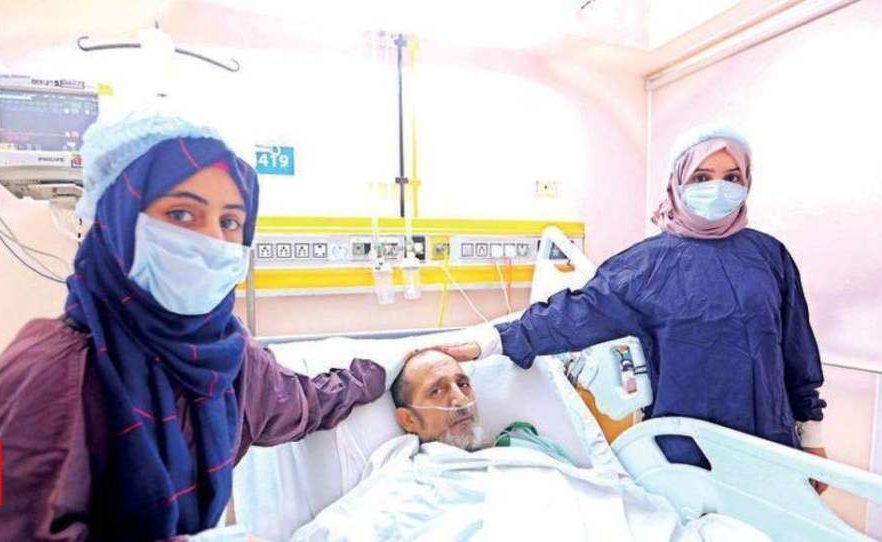 NEW DELHI: 'Daughters are usually tagged "useless" but these two angels of Al Naqeeb are Priceless.' The duo has caught the attention of many for setting an example by donating part of their liver to their ailing father, giving him a new lease of life.
According to Times of India reports, Naqeeb, a Yemeni national was suffering from end-stage liver disease and a liver transplant was crucial for his survival. All three of his children of Naqeeb didn't hesitate or think twice and offered to donate a portion of their organ to save their father.
As Naqeeb's son was obese, the the doctors at Apollo Hospital ruled out him as a potential donor and on request from the family, Naqeeb's daughters — Bahaja and Sarah was considered for the transplant.
However, the doctors could not perform the transplant with either girl, who are in their 20s and had less than the required volume of liver.
Upon insistence, the doctors explore the possible way to perform the transplant since there were no other donors. "Dual lobe liver transplant is possible, but it is more complex. Because we didn't have any other option to save the patient's life, we give it a chance and succeeded," said Dr Goyal, senior consultant liver transplant at the hospital.
The transplant was carried on May 23.
"There was a lot of pressure on our team as two donors were involved in the process. The patient's transplant was already a high-risk one due to his multiple problems. But we succeeded in giving the patient a new lease of life," Dr Goyal said.
According to the doctor, Naqeeb is fit enough to be discharged from hospital now. "Bahaja and Sarah are doing well too," he added.
Subscribe us on