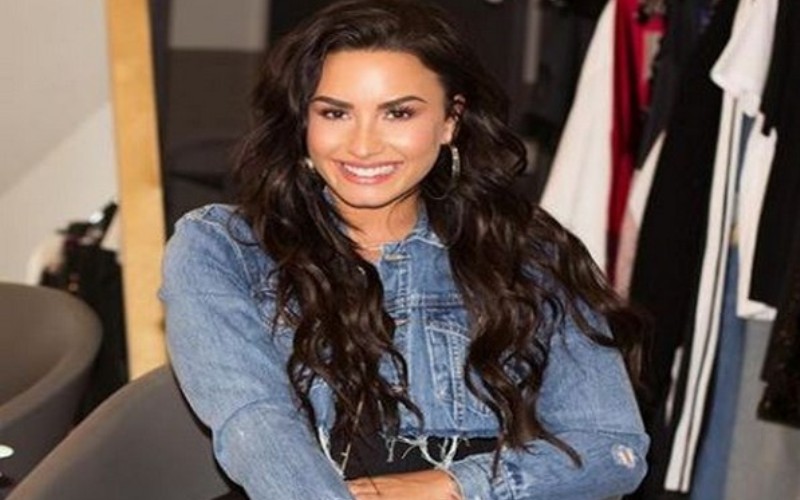 Washington: Demi Lovato is looking forward to embracing each day of the New Year and knows how lucky she is to be alive following a near-fatal drug overdose in July.
The 26-year-old singer penned an emotional note on her Instagram story to thank her fans, family and friends for their ongoing encouragement and support.
"So grateful for the lessons I've learned this year. I will never take another day in life for granted, even the bad ones. Thankful for my fans, friends, family and everyone who supported me throughout this year. God bless," she wrote.
On July 24, Lovato was hospitalised at a hospital in L.A. for 12 days following a drug overdose at her Hollywood Hills home. She was in the hospital for almost two weeks before being released to seek in-patient treatment, reported People.
The 'Confident' singer first broke her silence on social media on August 5 when she shared an update in a since-deleted post on her health following her hospitalisation.
After Lovato left rehab in November, a source told People that the singer is focused on recovering from her overdose.
"Demi seems to be doing well. She looks really good and is in a great mood. She also seems happy about being out and about, but her focus is definitely still her recovery. She attends meetings and receives treatment. Her number one priority seems to be her health," the insider shared.
Earlier this month, Lovato opened up about her health again, addressing her fans on Twitter, "I am sober and grateful to be alive and taking care of ME."
"Someday I'll tell the world what exactly happened, why it happened and what my life is like today..
but.I still need space and time to heal. All my fans need to know is I'm working hard on myself, I'm happy and clean and I'm SO grateful for their support. . I'm so blessed I get to take this time to be with family, relax, work on my mind, body and soul and come back when I'm ready," she added.
Acknowledging that she's a work in progress, Lovato also said that she is happy and clean.
"I'm so blessed I get to take this time to be with family, relax, work on my mind, body and soul and come back when I'm ready. I have my fans to thank for that. I'm so grateful, truly. I love you guys so f–king much. Thank you," the 'Fall in Line' singer wrote.
Last week, the singer gave her fans a peek into her Christmas celebration on her Instagram story, which included some family time with sisters Dallas, Madison, and mom Dianna De La Garza.
Lovato, who has largely remained out of the public eye and has kept a low profile on social media amid her treatment, has been spending some quality time with rumoured beau Henry Levy, whom she met during a previous rehab stint.
[source_without_link]ANI[/source_without_link]
Subscribe us on