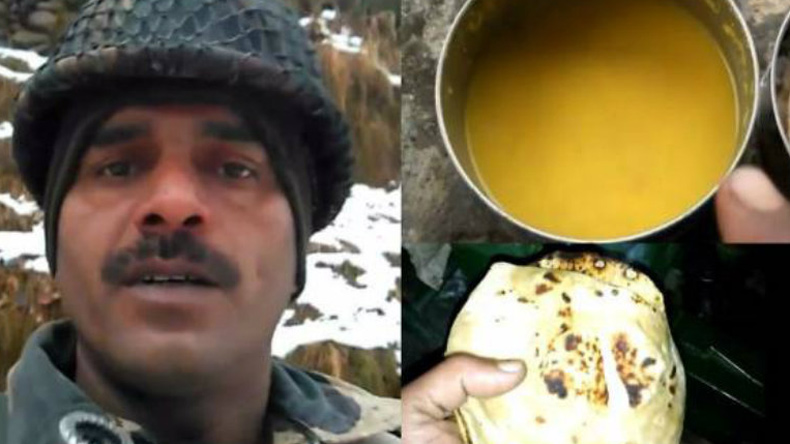 Lucknow: The dismissed BSF trooper, Tej Bahadur Yadav, who complained of poor quality food given to the forces on Sunday said he would contest the Lok Sabha elections against Prime Minister Narendra Modi as an independent candidate from Varanasi in Uttar Pradesh.
The Border Security Force (BSF) constable was dismissed in 2017 after he posted a video on social media platform Facebook complaining about the poor quality of food provided to the security personnel.
Speaking to IANS, Yadav said: "I have decided to contest as an independent candidate against Modi in Varanasi."
He said he would raise the issue of corruption in the security forces.
Lamenting at the government, Yadav said: "I was dismissed because I spoke the truth. Even the parliamentary committee formed with M.M. Joshi as its member submitted the report in Parliament in my favor. Despite that, I was dismissed from the job."
Asked how he would fund his campaign for the general elections, he said: "I would ask for donations from people. I don't have any money with me after I was dismissed from my job."
Yadav said he was in touch with the families of BSF troopers in Varanasi who would vote for him. "I am planning to go to Varanasi in next one or two days. And then I would file the nomination."
Earlier, the Desiya Thennidia Nadigal Innaippu Vivasayigal Sangam (National South Indian Rivers Interlinking Farmers' Association) announced that it would field 111 farmers as independent candidates against Modi in Varanasi.
On Saturday, Bhim Army Chief Chandrasekhar Azad also held a roadshow in Varanasi indicating to contest against Modi.
Uttar Pradesh will see seven-phased polling, scheduled from April 11 to May 19.
[source_without_link]IANS[/source_without_link]
Subscribe us on