Globally, Charminar is known as the symbol of Hyderabad. But a few people are aware of the fact that its replica, Charminar Chowrangi exists in Bahadurabad, Pakistan. It was built in 2007.
Charminar Chowrangi has become so famous that in 2015, it featured in a UK-based Roundabout Appreciation Society's list of the world's top roundabouts.
Bahadurabad
Bahadurabad which is located in Gulshan Town was originally inhabited by refugees who had migrated to Pakistan from the then Hyderabad Deccan. The town was named after Bahadur Yar Jang, a Muslim leader in the princely state of Hyderabad in British India.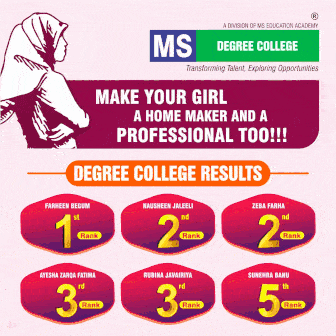 After creation of Pakistan, Muslim who migrated from Hyderabad to Pakistan mainly settled in Bahadurabad and Hyderabad Colony.
In 2007, the replica of Charminar was inaugurated in Bahadurabad.
Charminar in India's Hyderabad
After moving the capital from Golkonda to Hyderabad, the fifth king of the Qutub Shahi dynasty built Charminar in the year 1591. Given its four minarets, it was named "Charminar".
Currently, Archaeological Survey of India (ASI) is taking care of the historical monument.
After the formation of Telangana State in 2014, the government incorporated the monument in the official emblem of the state along with Kakatiya Kala Thoranam of Warangal.
Subscribe us on