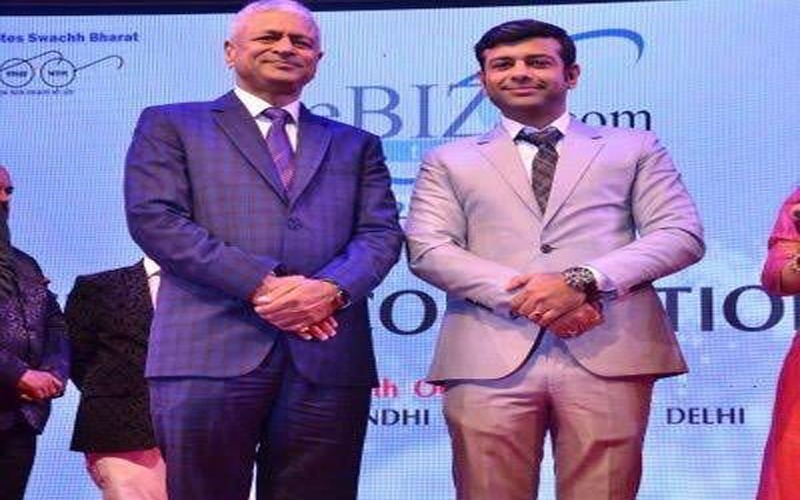 Hyderabad: The Cyberabad cops arrested father-son duo who was behind the fraudulent multilevel marketing (MLM) company that cheated thousands of people to the tune of Rs 5,000 crore all over the country.
Accused identified as Pawan Malhan, Managing Director of "eBiz" MLM company and his son Hitikh Malhan were arrested on Tuesday.
Officials were able to freeze Rs 389 crore in bank accounts of eBiz.Com Pvt. Ltd company, its directors and accused persons. The Malhans were running the MLM company since 2001 from Noida in UP.
"The company head office is located at Sector 63 of Noida in Uttar Pradesh, which was sealed by the police now and an amount of Rs 389 crore is frozen in the company's bank account. It was registered with ROC in New Delhi with Pavan being the MD, his wife Anitha a director and his son Hitik looking after day-to-day affairs. Earlier, there were two cases registered against this company at Warangal and Adilabad which are under investigation," said VC Sajjanar, Commissioner of Police, Cyberabad.
Cases against the company have also been registered all over the country. Specifically targeting the students and unemployed youth, eBiz.com promoters gave them motivational lectures stating that there is a business opportunity which will yield them huge profits. Once customers joined by paying a DD to the company, a username and password would be generated.
Talking about their 'business model', Commissioner Sajjanar said the promoters told students that they would be a part of a large 'eBiz Kingdom' where they could build their own future. They claimed that students could claim a refund of their money within a month if the business didn't work.
However, the promoters would then drag matters by holding motivational classes, training sessions and providing business school books and even holiday package at times.
The eBiz business model is a simple pyramid scheme in which the early entrants earn money and as the number of representatives' increases, finding more representatives (newcomers) to join becomes difficult or impossible.
Police said the company's head office at Noida has been sealed and other accused in the fraud are yet to be arrested. A detailed investigation is being done in the fraud case.
Authored by Mohammed Hussain
mohammedhussain.reporter@gmail.com
Subscribe us on