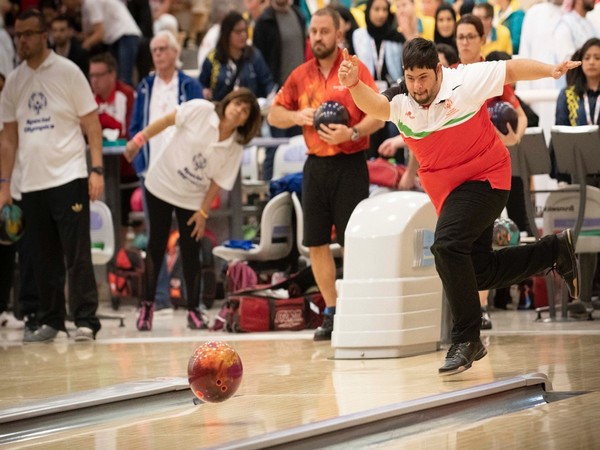 Abu Dhabi: Emirati bowling star Saleh Al Marri wants to make a big impact at the Special Olympics World Games Abu Dhabi 2019 in honour of "Abu Khalid".
The 25-year-old is eager to win yet another medal to add to his growing collection of personal achievements and to pay tribute to Sheikh Mohamed Bin Zayed Al Nahyan, Crown Prince of Abu Dhabi and Deputy Supreme Commander of the UAE's Armed Forces.
"I listened carefully to His Highness' speech at the Opening Ceremony of the World Games Abu Dhabi and I want to make him proud of me," Saleh said.
"I will challenge everyone at the World Games. I have so much energy to perform and achieve a gold medal. I'm so happy and excited to be bowling at Special Olympics in Abu Dhabi. I want all the countries worldwide to know about the UAE and about Saleh Al Marri," he added.
As one of the most famous and most decorated athletes representing the UAE at Special Olympics World Games Abu Dhabi 2019, Saleh has played a key role in helping to raise awareness of the World Games and people of determination.
The bowler trained hard ahead of the start of the competition and is focused on delivering a great performance.
"Saleh is so determined and passionate about what he is doing," his coach Samira Ouzi said.
"He is so emotional and loves to hug everyone around him. He also loves to use social media a lot. However, when he trains, he is disciplined and limits the time he spends on his phone and cuts down on his favourite soft drinks, too!" Ouzi added.
[source_without_Al-Marri[/source_without_link]
Subscribe us on