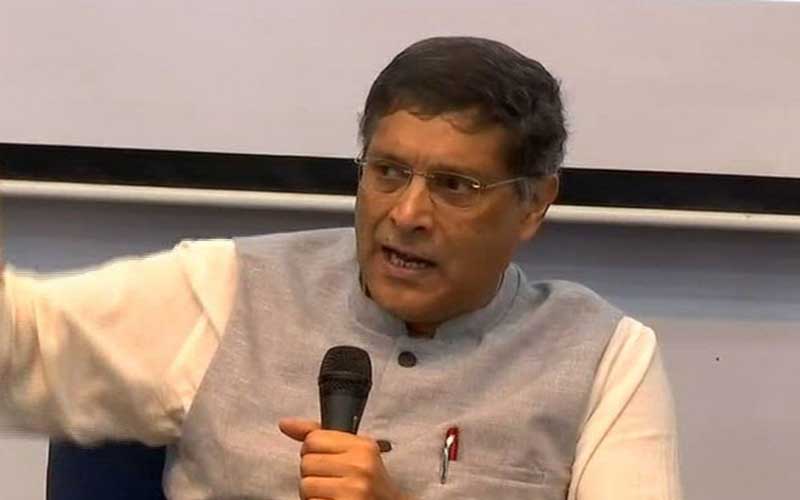 New Delhi: Former Chief Economic Adviser, Arvind Subramanian said that the Indian economy headed for the Intensive Care Unit (ICU). He blamed 'second wave' of twin balance sheet problem at banks for it.
'Four balance sheet' challenge
In a paper co-authored with the former head of the International Monetary Fund's India office, Josh Felman, he said that India is facing the 'four balance sheet' challenge. The challenges are banks, infrastructure, NBFCs and real estate companies, he added.
In a draft working paper, he wrote, "Clearly, this is not an ordinary slowdown. It is India's Great Slowdown, where the economy seems headed for the intensive care unit".
Twin balance sheet problem
It may be mentioned that he had highlighted the twin balance sheet problem in December 2014.
In the paper, he clearly differentiated between TBS-I and II.
TBS-I was due to bank loans made to steel, power, and infrastructure sector companies whereas, TBS-II is a post-demonetization phenomenon.  
Subscribe us on