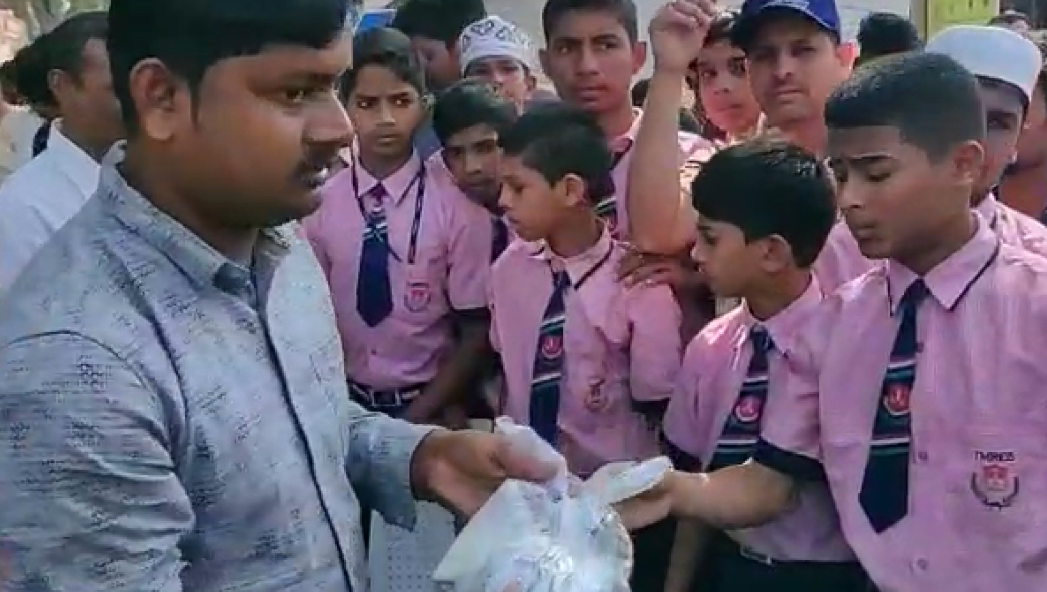 Hyderabad: Exhibition stall owners received food packets from the students of Telangana Minority residential School.
In the video, students can also be seen serving foods to them.
It may be mentioned that after the fire incident which had occurred in Exhibition, more than 300 stalls were affected and many were reduced to ashes.
Later, Home Minister of Telangana State, Mr. Mohammed Mahmood Ali assured that Government will compensate the losses incurred by the owners of the stalls.
Meanwhile, a decision was also made to extend the exhibition up to 28th February 2019.
Subscribe us on