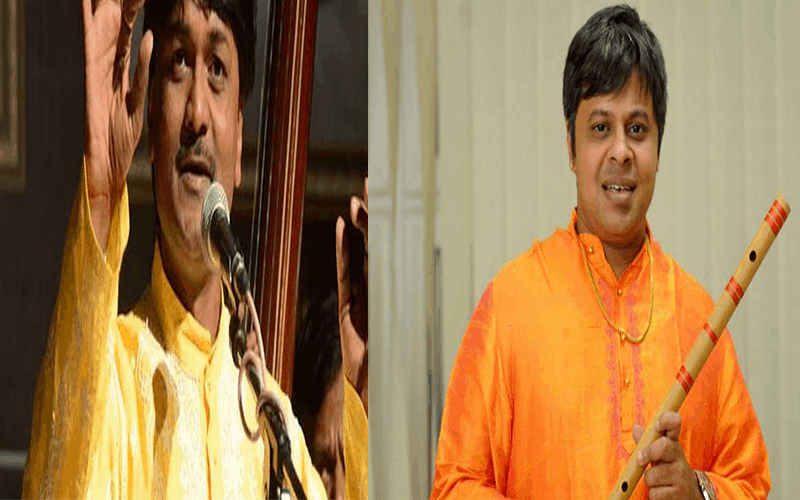 Hyderabad: A Flute Recital by Shri Shashank & Vocal Recital by Shri Jayateertha Mevundi will be held in here the city at Gandhi Centenary Hall, Exhibition Grounds, Hyderabad on Sunday 17th November. All are welcome to attend the same. Accompanied by Sateesh(Mridangam), Ojas Adhia(Tabla) and Vyasmurthy Katti(Harmonium)
It is organsied as a Tribute to the Living Legends of Hindustani Classical Music, Pandit Jasraj.
It is being organsied by Surmandal, ICCR in association with Rithwik Foundation, Economic Committee
The Indian Council for Cultural Relations (ICCR) is an autonomous organisation of the Government of India, involved in India's external cultural relations, through cultural exchange with other countries and their peoples.
And Hyderabad based Surmandal a 50years old organization in the service of the music, Rithwik Foundaiton and Economic Committee. Rithwik Foundation is India's first innovative music organization. It is a National initiativ to revive classical music and arts.
Subscribe us on