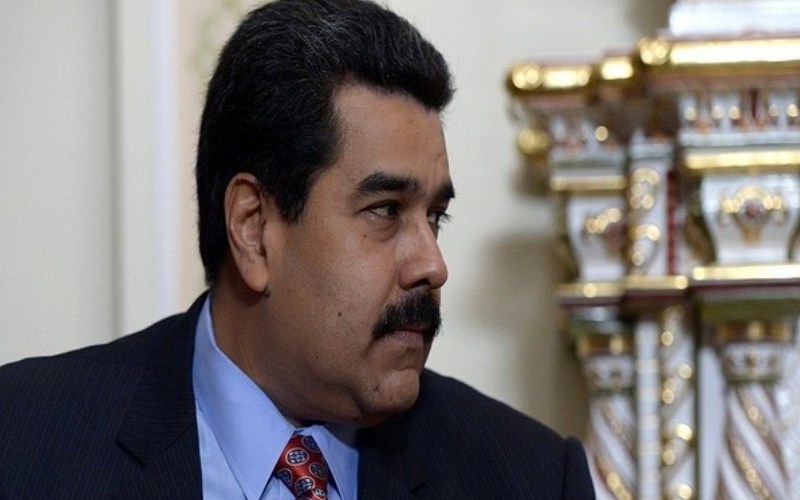 Washington: The US has announced a series of fresh sanctions against Cuba in retaliation over Havana's support for Venezuelan President Nicolas Maduro.
The announcement of new sanctions, which will come into effect on October 21, was made by the US Department of Commerce on Friday through the Federal Register, the government's official journal, reports Efe news.
This move "supports the Administration's earlier decision to hold the Cuban regime accountable for repressing its own people as well as continuing to provide support to the illegitimate (President Nicolas) Maduro regime", said the Commerce Department.
The agency's statement claimed that the Cuban regime "denies its citizens their fundamental rights" while supporting Maduro's government by providing it with Cuban troops and intelligence.
According to the document, starting on October 21, Washington will restrict Cuba's access to international goods containing 10 per cent of US-made components, a substantial reduction compared to the current 25-per cent cut-off.
The sanctions will prevent US companies and citizens from buying goods promoting Cuba's political system, though they do not limit purchases from the private sector.
The US allows donations of scientific, cultural and educational material to aid the Cuban general public, but has now included an exception to current regulations to ensure that the Havana government or the ruling Communist Party of Cuba do not benefit from the donations.
The Cuban government responded to the US' latest maneouver soon after the draft of sanctions was released.
Cuban President Miguel Diaz-Canel tweeted: "The US announces new measures tightening the blockade on Cuba. This action expresses impotence, moral degradation and imperial contempt. It's an inhuman, cruel, unjust and genocidal act that we strongly reject.
"We will not give in and shall give a sovereign response."
The island's Foreign Affairs Minister, Bruno Rodriguez Parrilla, also condemned the sanctions, which he described as "representative of a morally bankrupt policy, internationally isolated and promoted by a corrupt government".
Since taking office in 2017, US President Donald Trump has toughened Washington's diplomatic and economic stranglehold on Cuba by reducing diplomatic staff, imposing new trade sanctions, banning Cuban vessels and restricting American citizens' travel to the island.
These aggressive measures have had noticeable effects on Cuba's economy, particularly in areas such as tourism, which has seen a marked decline in the number of visitors.
Cuba was taken off the list in 2015 during the administration of Trump's predecessor, Barack Obama, who sought to reduce diplomatic tensions with Havana during his two terms in office.
Subscribe us on