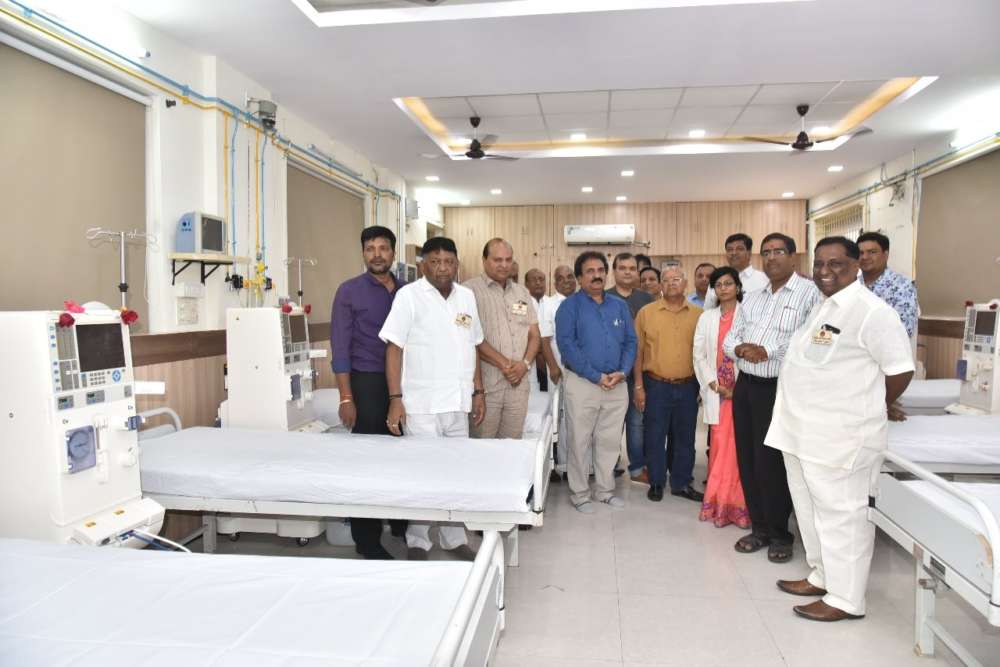 Hyderabad: The free dialysis facility which is presently available for the poor and needy at Gandhi Hospital in Musheerabad has been increased with adding 4 new Dialysis machines donated by Agarwal Sahayata Trust, Dr. P Shravan Kumar, superintendent of Gandhi Hospital said.
Participating in the inaugural function of a dialysis centre, set up by Agarwal Samaj Sahayata Trust (ASST) at Gandhi Hospital here on Sunday, Dr P Shravan Kumar, Superintendent of Gandhi Hospital, Prof and HOD Dept. of Gastroenterology said that from June 2016, Department is headed by Dr.Manjusha Yadla. The services of department expanded exponentially with introduction of regular CAPD program conducting OPD on first Monday of every month.
Acute Dialysis Care with nine Hemodialysis machines, six of which were donated by Agarwal Sahayata Trust was started with an intention to treat the poor and needy patients with acute kidney injury. This unit delivers about >8000 sessions per year and now the Agarwal Samaj Sahayata Trust have donated 4 new Dailysis Machines to meet the requirement of maintenance Hemodialysis patients.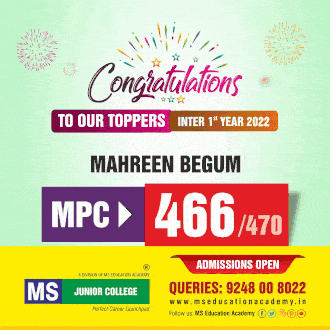 He further informs that deceased donor transplantation program was started in December 2016 which is an ongoing program.
Speaking at the inauguration ocassion Dr. Manjusha said, "In 2017 to 2018 we have given the services to 9000 and this more than 10,000 patients got befited and soon the annual report will be submitted, I'm very much thankful to the Agarwal Samaj Sahayata Trust, has come forward and donated more number of machines."
Adding that she says There are lakhs of people suffering from kidney problems so the requirement for the patients who are suffering with blood pressure and kidney disease area facing difficulties for Dailysis as they should be treated with Adavnace CRT machine which can perform Dailysis especially for BP patients so I look forward to work with esteemed organisation Agarwal Samaj Sahayata Trust that they will soon be doanting these machines as well.
In addition to providing dialysis facilities, lifelong drugs that are required for persons with end-stage kidney ailments is being provided to patients availing dialysis facilities at government hospitals, she said.
Presently, free dialysis facilities were being offered at Gandhi Hospital and Osmania General in Hyderabad.
The Agarwal Samaj Sahayata Trust has spend with the help of its donors around and Rs 10 lakhs for each machine and till now provided 10 dailysis machine at Gandhi Hospital.
New dialysis centre at Gandhi Hospital
The new facility of Agarwal Samaj Sahayata Trust (ASST) at Gandhi Hospital has nine dialysis machines. The members of the Trust have contributed to developing an exclusive Reserve Osmosis (RO) water plant, false ceiling, lighting and other infrastructure related works, which will be a part of the dialysis facility.
Close to Rs 50 lakh was raised to develop infrastructure, which is aimed at providing dialysis to nearly 1,000 patients every month, said Trust Chairman, Karodimal Agarwal and Managing Trustee, Rajesh Agarwal.
The nephrologists, nursing staff and paramedics of Gandhi Hospital would be manning the new dialysis facility. Trustees, members, donors of Agarwal Samaj Sahayata Trust and senior health authorities and staff of Gandhi Hospital were present on the occasion.
Subscribe us on