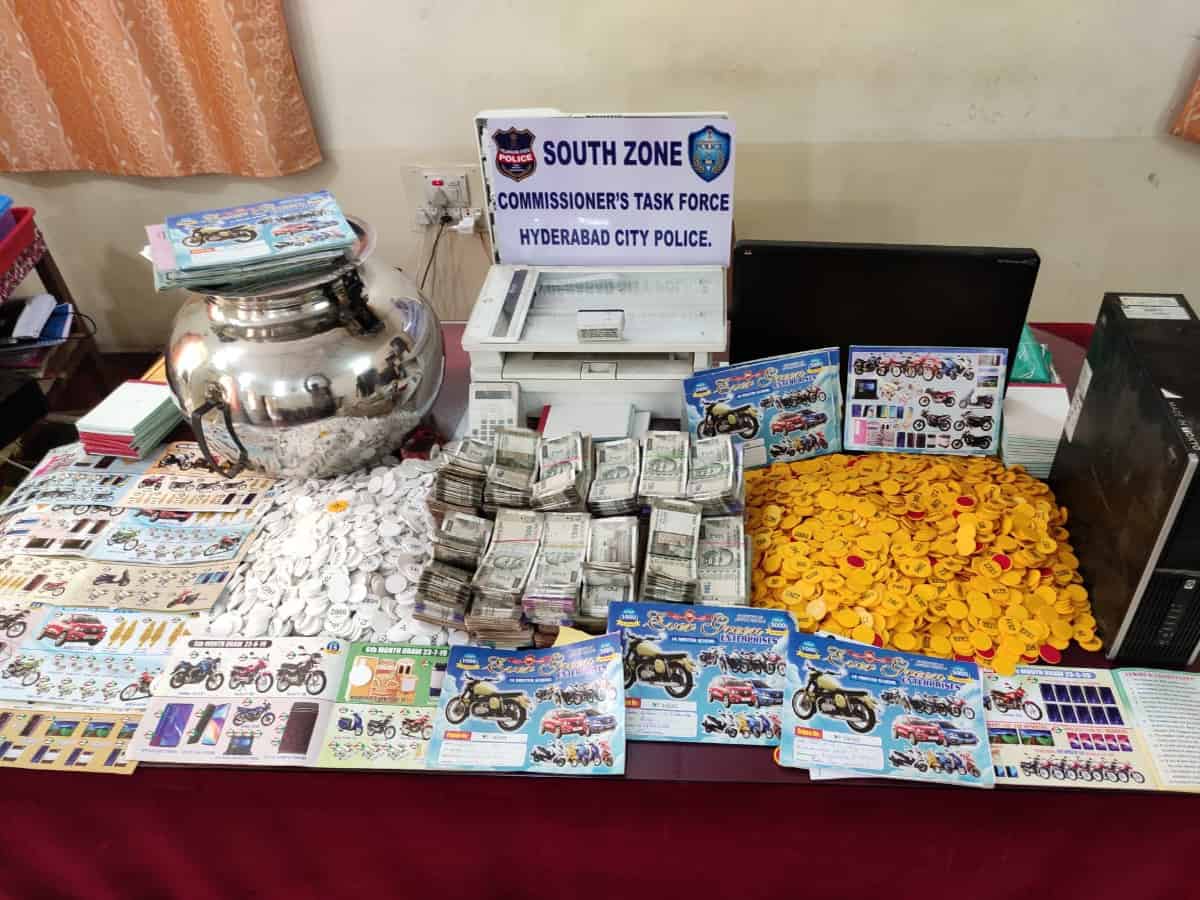 Hyderabad: The sleuths of South Zone Task Force arrested on Saturday night four-member of chits and money gang for operating illegal lucky draw schemes and cheating the people.
The police have seized Rs. 12.62 lakh cash, chance coins, one computer, one printer and other materials from the possession of the accused identified as Mohammed Abdul Hafeez (30), Syed Farooq Ali (38), Mohammed Azher Ali (25), and Syed Ghouse (36).
The cops are in search to nab the other absconding gang members Syed Gulam Dastagir and 33 other collection agents. The gang used to operate a firm named Evergreen Enterprises at Meer Sagar in Kalapathar to run a lucky draw scheme and cheat the daily wage workers and credulous people. The gang even informed the innocent people that they have obtained a valid license from the concerned authorities to run the lucky draw scheme.
Based on the complaint of Obaid Khan on January 29, in which he stated that the accused had made around 2000 members for the scheme of 14 months and collected Rs. 1000 from each member per month.
Chakravarthy Gummi, Additional Deputy Commissioner of Police, Task Force, said, "On 23rd of every month they were conducting a draw and distributing prizes like cars, bikes, and other electronic gadgets including net cash to the members who pay the amount regularly without any due balance.
After registering a case the Kalapathar police along with the South Zone Task Force raided the office of Evergreen Enterprises apprehended the gang and seized the material. The arrested gang members would be produced before the court.
SIASAT NEWS
Subscribe us on