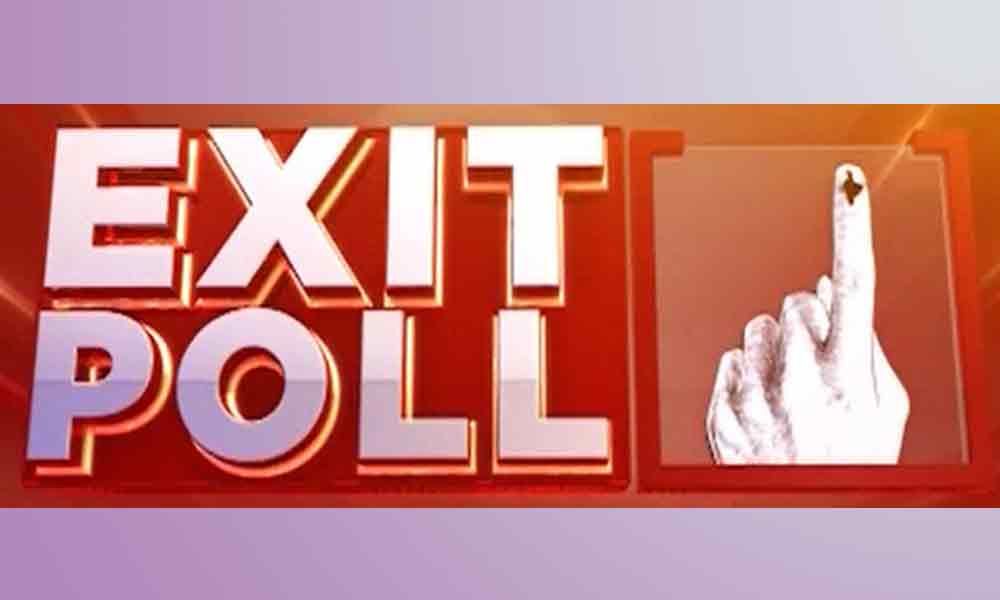 Though there's hardly a few hours left for the outcome of actual results of the Greater Hyderabad Municipal Corporation (GHMC) elections, exit polls conducted by various agencies gave an edge to Telangana Rashtra Samithi (TRS) and a rise in strength to the Bharatiya Janata Party (BJP).
The predictions, however, differed on the margin of victory for the TRS.
According to People's Pulse, a Hyderabad-based survey agency, the TRS is likely to get 68-78 seats in the 150-seat GHMC. This is a big fall for the ruling party, which had won 99 seats in the 2016 GHMC elections. However, the TRS will cross the magic figure of 76 and capture power once again.
The BJP is likely to get 25-35 seats, which is a tremendous improvement over its tally of four seats in 2016. If there is a silent wave, the tally for the BJP might cross over 40 seats, says the survey. The All India Majlis-e-Ittehadul Muslimeen is expected to get 38-42 seats, a few less than 44 seats it had got in 2016. Congress will end up with one to five seats.
Center for Psephology Studies (CPS) projected landslide victory for the TRS. According to it, the TRS will get 82-96 seats, while MIM will get 32-38 seats. The BJP will get only 12-20 seats and the Congress just three-five.
Another survey agency Pulse Today predicts 86 to 90 seats for the TRS, 18-20 seats for the BJP, 34-38 seats for MIM and 1-2 seats for the Congress. Popular agency Aara revealed that TRS might get 78 seats (plus or minus 7), followed by MIM 41 seats, BJP 28 seats, and Congress three seats.
As the re-polling in the Old Malakpet division concluded at 6 pm, the elections to all the 150 wards reached the fag end. Counting will take place on Friday at Victoria Memorial Home, Saroornagar Indoor Stadium, Words and Deeds School in the LB Nagar division.
"The reason that BJP garnered strength is only because of the Dubbaka wave. However, real issues have been grossly sidelined during the campaign. Several sections of the population also might have favored BJP because there is a dire need of strong opposition," said Sreepad Nandan, city-based political strategist.
Subscribe us on