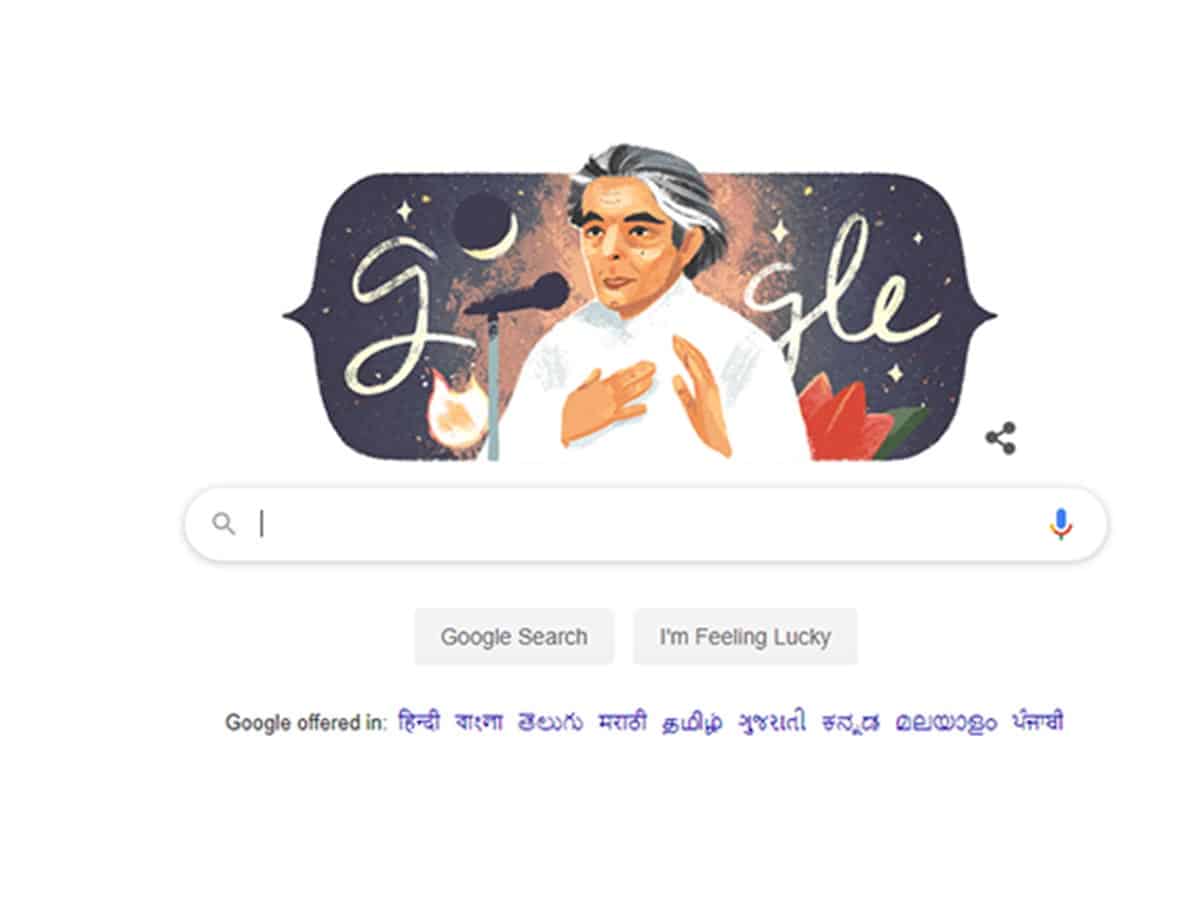 Daneesh Majid
Hyderabad: Google, the global search engine, has stepped out of its routine daily display to celebrate the birth anniversary of a revolutionary Urdu poet Kaifi Azmi by putting a doodle of his sketch on the home page.
Besides being a strong pillar of the Progressive Writers Movement he is also known for his popular romantic poetry and songs for Hindi movies.
Born in Mizwaan village of Azamgarh district of UP, in 1919 he wrote his first poem when he was only 12 years of age. His father Sayyid Fateh Hussein Rizvi, he was named Syed Ather Hussain Rizvi.
He lost his heart to Shaukat Khanum during a visit to Hyderabad in 1947. They later got married and had two children—acclaimed actress Shabana Azmi and photographer son Baba Azmi.
A major socialist voice in the anti-feudal struggle in across India, Azmi and his wife were the major driving forces behind the Indian People's Theatre Association, the Communist Party of India's cultural wing. They were asked by the Party to shift to Mumbai to work among the poor workers.
By that time Azmi was an acknowledged poet. While in Mumbai he tried his luck with the Hindi cinema to which he gave some of the most memorable songs. He wrote the evergreen lyrics like "Ab tumhare hawaale watan saathiyo…" and "Waqt ne kiya kya haseeN sitam…"
Among his most memorable works are classics like Naseem which he starred in and wrote.
Subscribe us on