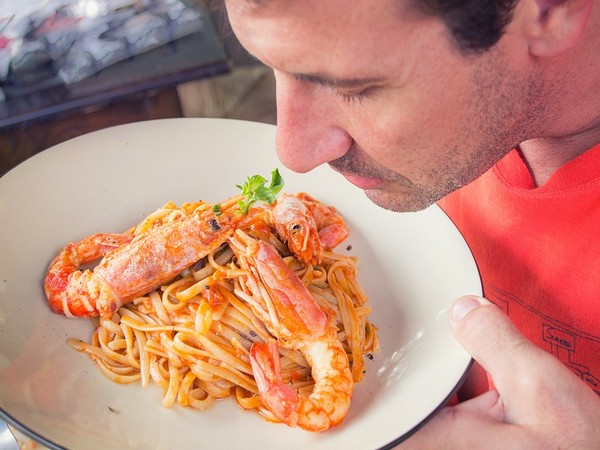 New Delhi: Interested in Kashmiri cuisine. Well, Lutyens' Delhi has finally got its own exclusive stand alone Kashmiri cuisine restaurant this week, at the prestigious Kashmir House at 5, Prithviraj Road.

This is an initiative of Jammu Kashmir Industries Ltd which has also set up a handicrafts emporium there. This beautiful complex was inaugurated by Jammu & Kashmir Governor Satya Pal Malik on October 17.

A.K. Mehta Financial Commissioner, J&K, Naveen Choudhary, Principal Secretary – Industries and Commerce, Dheeraj Gupta, Principal Resident Commissioner, New Delhi, Shantmanu, Development Commissioner Handicrafts, Javid Iqbal, MD, JK Industries and other senior dignitaries were present on the occasion.

The newly-inaugurated restaurant caters to people who wish to relish traditional Kashmiri food in the heart of Delhi. The Governor visited the restaurant and while having his cup of 'Kahwa', keenly inquired about the dishes being served and was pleased to know that the restaurant serves dishes from both – Kashmiri Muslim as well as Kashmiri Pandit cuisines.

The restaurant is being operated by celebrity chef Sanjay Raina, under his own banner – 'Mealability The Flavor of Kashmir'.

Well known for curatingbespoke menus and while delivering culinary memories for his guests, chef Sanjay Raina's commitment to detail is unrivalled. Executing high-end private events and food festivals worldwide, Raina is well known for his mastery in dishing out exotic gourmet Kashmiri cuisine.

From catering a 12-course menu in Parliament in New Delhi, destination weddings in Dubai, to corporate off-sites in Thailand, he has definitely become the the first choice for posh Kashmiri party food anywhere and everywhere.

Raina is undisputedly the ambassador of gourmet Kashmiri cuisine to the world. All the dishes are curated from his extensive menu of authentic Kashmiri offerings and have been handpicked to offer the comfort of some old favourites and the excitement of some new.

For starters, the chef has created a list of delicious vegetarian recipes from a cuisine known for its love of meat. And if that isn't enough, he presents a selection of starters from a region that celebrates its main courses.

To round things off, he spoils you with some delectable desserts, which is a no-no for a people who think that guests who eat dessert have not been fed enough in their meal. And do not forget the classic 'Kahwa'…the beverage that defines Kashmir and flows through its people's veins.

The extensive tree cover surrounding the restaurant enhances the timeless elegance and age old charm of Kashmir House. Raina tends to our palate while the peaceful ambience feeds our senses and collectively it makes for a truly immersive experience.

An unwavering commitment to showcasing Kashmiri culture via cuisine is the raison d'etre at 'Mealability'. And at No 5, Prithviraj Road, chef Raina aims to present culture on a platter and bring to you aspects of Kashmiri cuisine across the diaspora that might surprise even the diehard foodie.



Subscribe us on