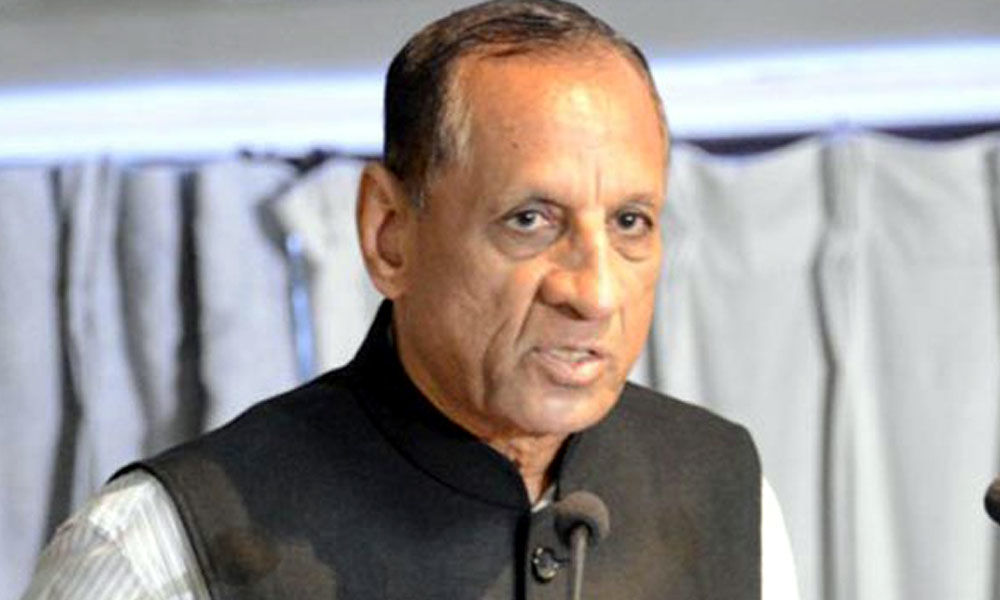 Hyderabad: Governor ESL Narasimhan today expressed his shock and grief at former Union minister Arun Jaitley's passing away this afternoon after a prolonged illness in Delhi.

In his message, the Governor said the country has lost a towering personality, who will always remain a beacon to inspire young politicians to tread the path of value-based politics. Arun Jaitely was a true statesman, a great scholar, an eminent advocate besides a heartthrob of millions of countrymen, he said.  

Chief Minister K Chandrashekhar Rao paid rich tributes to Arun Jaitley. The Chief Minister expressed his shock over Jaitley's demise and recollected his association with Jaitley and his services to the nation and prayed that the former Union Minister's soul rests in peace. KCR conveyed his condolences to the members of the bereaved family. He recalled that Arun Jaitley was honored at Pragati Bhavan on July 24, 2016.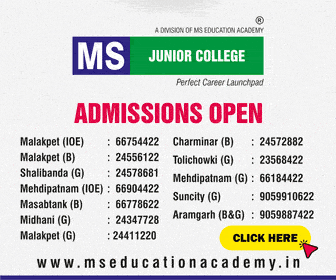 Forthright & ebullient: KTR

TRS working president and former minister K Taraka Ramarao, who tweeted his condolences, said he was extremely saddened to learn about Arun Jaitely's demise and conveyed his condolences to the former Union minister's family members. KTR said Jaitley was "one of the most well informed and composed Union ministers I have had good fortune of interacting with him many a time. Always forthright and ebullient," Rama Rao said and shared pictures of his meetings with Jaitley at different times.
Harish, ministers saddened

Senior TRS leader and former minister T Harish Rao, in a tweet said, he was deeply saddened by the demise of Aun Jaitley. "My thoughts and prayers are with his family in this hour of grief," he said. Among the others, who expressed condolences at Jaitley's passing away were Agriculture Minister Singireddy Niranjan Reddy, Tourism & Excise Minister V Srinivas Goud, Endowments and Forests Minister A Indrakaran Reddy, Nagarkurnool MP P Ramulu and Rajya Sabha member Sujana Chowdary.

AP Governor, CM Jagan condole Jaitley's demise
AP Governor B B Harichandan expressed shock at the demise of former Union minister Arun Jaitley. He wished that Jaitley's soul rest in peace. The Governor also extended sympathies to family members of the BJP leader.
           
YSR Congress Party supremo and Andhra Pradesh Chief Minister Y S Jagan Mohan Reddy, in a tweet, said he was sorry to hear the news. "Jaitley was an articulate and affable leader. In his four-decade long political career, the departed leader made notable contributions in the service of the nation and stood up for values. My prayers are with his family members and friends in this hour of grief," he added. 

Irreparable loss to nation: Chandrababu
Former chief minister and Telugu Desam party national president N Chandrababu Naidu has expressed his shock over the demise of senior BJP leader and former Union minister Arun Jaitley this afternoon. Arun Jaitley's services to the nation as Union minister, Rajya Sabha member and Leader of Opposition are unforgettable.

    Chandrababu Naidu recalled that during his tenure in Vajpayee and Narendra Modi governments Jaitley made strenuous efforts to bring about judicial and economic reforms and earned fame as an able administrator. Jaitley's passing away was an irreparable loss not only to the BJP but also to the entire nation, he said and conveyed his sympathies to the members of the bereaved family.
NSS
Subscribe us on