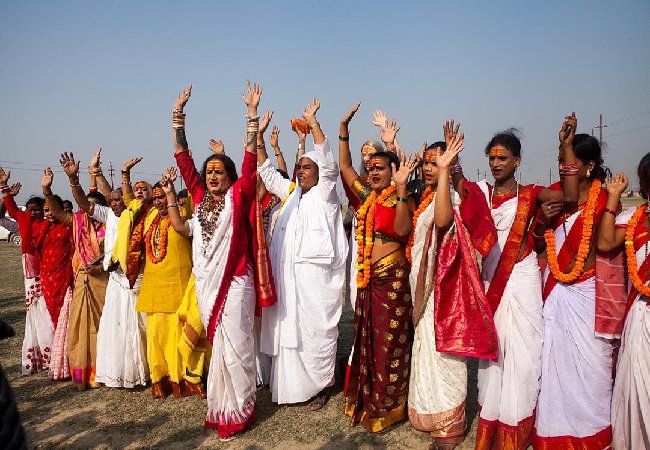 Allahabad: Bhavani Nath, leader of Kinnar Akhara recalled her journey. Bhavani Nath, a Hindu monk who took part in Kumbh Mela this year had visit Haj in 2012 after accepting Islam.
According to the report published in Times of India, everyone came to know about her kinnar identity when she was 13 year old. At the age of 14, she left her house.
Recalling her struggle, Bhavani said that she had fought to survive for years.
In 2007, she came in contact with Haji Noori, Kinnar Guru. Later, she accepted Islam and had offered namaz, observed fasting during Ramadan etc. In 2012, she even performed Haj.
However, after the Supreme Court's judgment to recognize the third gender, she decided to revert to Hinduism and earlier identity.
In 2015, she became the founder member of Kinnar Akhara. Despite facing earlier resistance from the Akhil Bhartiya Akhara Parishad, Kinnar Akhara finally won respect by 2017.
Subscribe us on