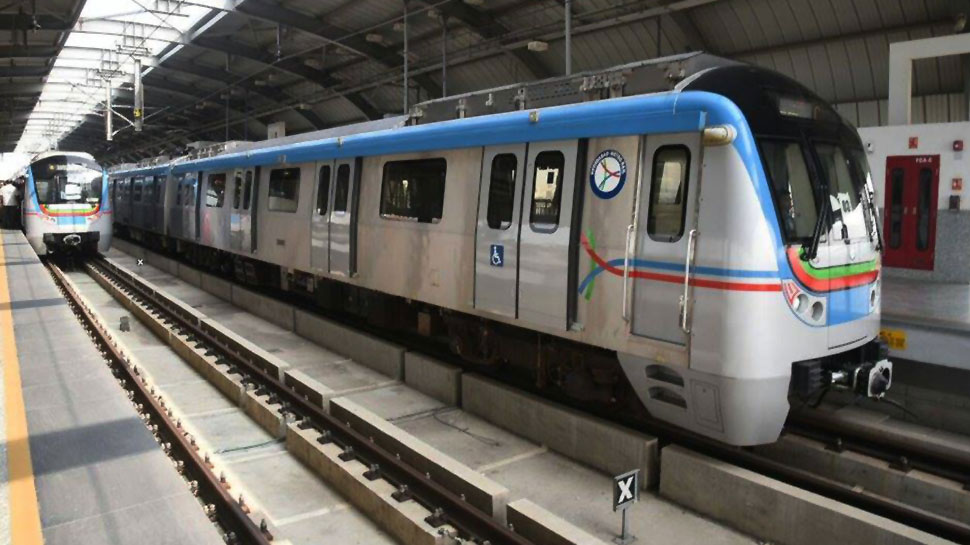 Monsoon affects Hyderabad Metro Rail, on Saturday, around 2:30 pm a lightning arrestor rod fell on the metro rail track near the assembly station due to heavy wind pressure.
As a precautionary measure, overhead electrical power was switched off and the fallen rod was removed by the maintenance staff. Since there was no OHE power to the train, it was being run on battery power.
A passenger who was an asthma patient was complaining of suffocation so the passengers were evacuated a few meters short of Assembly station and were taken to the platform.
Power was immediately restored and train movement was resumed.
Managing Director of HMRL (Hyderabad Metro Rail Limited) Mr. NVS Reddy said, "I have instructed L&T Metro Rail engineers & operating staff to increase maintenance checks during monsoon". The half an hour disruption was mainly due to safety precautions. He added.
Authored by Roshan Bint Raheem
Subscribe us on