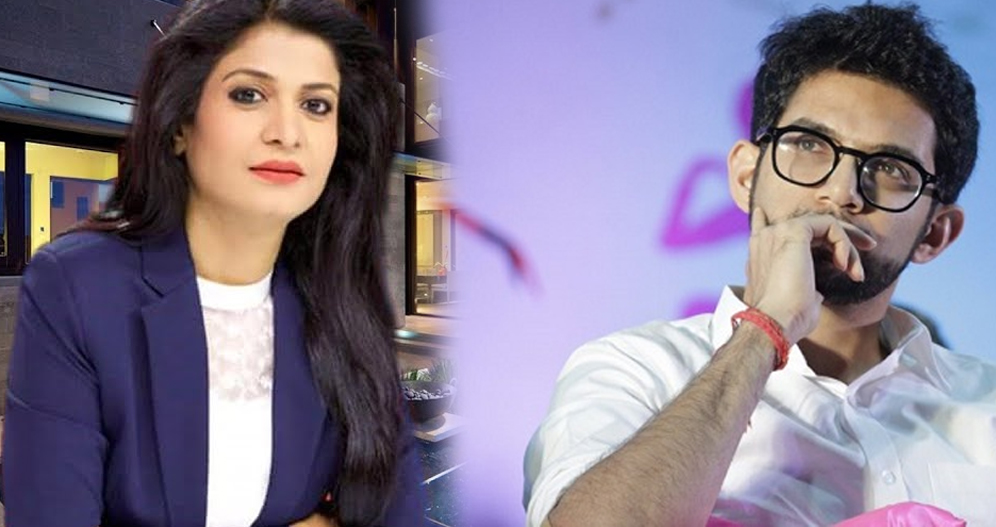 Aaj Tak anchor Anjana Om Kashyap has issued a public apology after a video of her calling Aditya Thackeray 'Shiv Sena's Rahul Gandhi' went viral.
Kashyap was heard saying live on air, "He (Aditya Thackeray) will turn out to be Shiv Sena's Rahul Gandhi. Take it in writing."
Kashyap made the comments without realizing that it was being broadcast live on TV. The young Thackeray was a guest on a conclave organized by the India Today Group, Aaj Tak's parent organization, in Mumbai. Kashyap made the controversial comments after cutting live to the event.
No sooner did the video go on air, several journalists took to Twitter to share the controversial line.
The video evoked an angry response from Shiv Sena's Priyanka Chaturvedi, who called the Aaj Tak anchor Bhaade Ka Tattu (mercenary pony). Chaturvedi, who recently left the Congress to join the Shiv Sena, wrote, "Who will turn out to be what, only time will tell. But some people have already become mercenary ponies. Better focus on journalism. Even a parrot on the street can predict things."
She added, "Also, its ok to call others Pappu or speak about their intelligence. But not knowing you're on air, after decades of working in that space and voicing your 'expert' views definitely exposes your 'intelligence'. Just saying."
Faced with public criticism, Kashyap tweeted calling her comments a 'lapse of judgement(sic)." She wrote, "My remark on Aditya Thackeray which is being spread with malice was out of lapse of judgement (sic). I regret it. This, by no means, reflects the views of the channel or the network."
Maharashtra goes to polls in October after the Election Commission announced the dates for the assembly polls on Saturday. The election will take place on 21 October, while the counting is scheduled for 24 October.
Subscribe us on