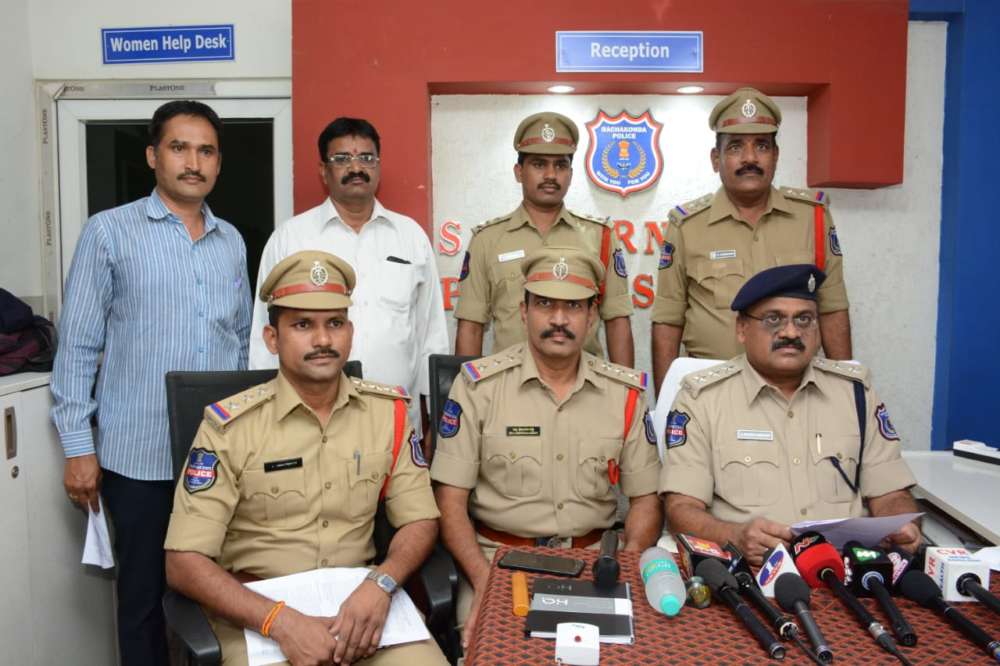 Mohammed Hussain
mohammedhussain.reporter@gmail.com
Hyderabad: The sleuths of Saroonnagar Police arrested a theft on Saturday. Offender has done a robbery net cash of 5000 US dollars and Rs. 35000 from the house at Vaishalinagar, Champapet in Saidabad Mandal. Previously nine cases were registered on Jatavath Santosh Naik aging 26 years, cash of 5000 dollars was recovered from his house which would be around Rs. 3.5 Lakh.
Mahesh Bhagwat, Commissioner of Police, Rachakonda said, "Robbery was practiced in the night of May 13, 2019.
They were three culprits identified as Indravath Suresh, Jatavath Santhosh Naik and Balu. They gained entry into the house of complainant Dr Syam Prasad, Balu has watched from the outside of the house, Jatavath Santhosh Naik both engrossed into the house and broke four Almaras and committed theft of purse containing net cash Rs 35,000 and 5000 US Dollars from the Almarah which was in the bedroom of first floor and decamped with the booty.
Police has recovered portion of stolen property net cash Rs 30,000 and remanded him to judicial custody, Balu is absconding.
Subscribe us on