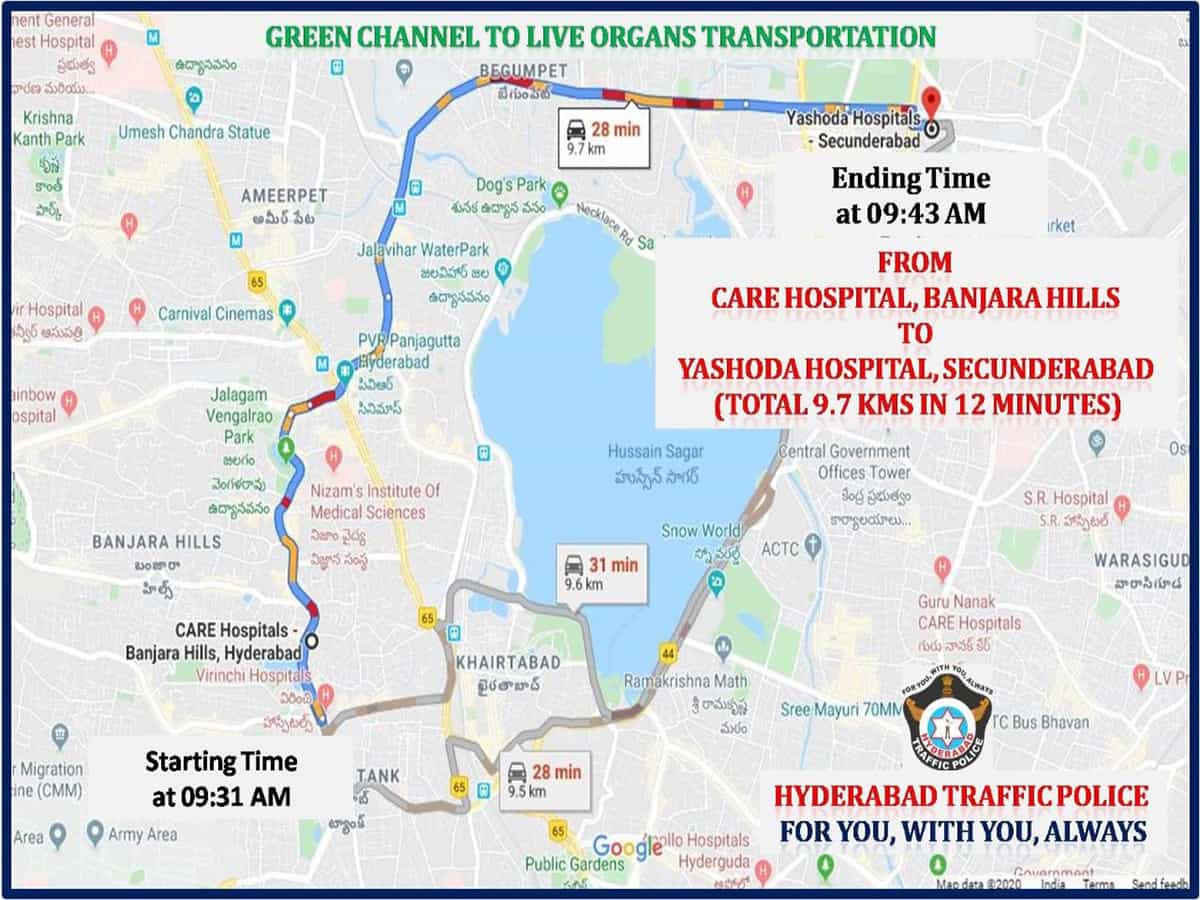 Hyderabad: To facilitate the shifting of a live heart for transplant, the city traffic police created a green channel between Yashoda hospital Secunderabad and Care hospital, Banjara Hills today afternoon. On being provided non-stop movement to the ambulance by stopping the traffic en route, the distance between Secunderabad and Banjara Hills of 9.7 kms was covered in 12 minutes.
The organs were harvested at the unit of the Yashoda Hospital in Secunderabad and the heart was transported to its facility at Care hospital in Banjara Hills through the green channel for transplantation.
The distance between Yashoda Hospital, Secunderabad to Care Hospital Banjara Hills, Hyderabad is 9.7 KMs which was covered in 12 minutes.  The medical team carrying LIVE ORGAN (Heart) left at 0931 hrs from Yashoda Hospital, Secunderabad and reached Care Hospital, Banjara Hills at 0943 hrs.
SIASAT NEWS
Subscribe us on