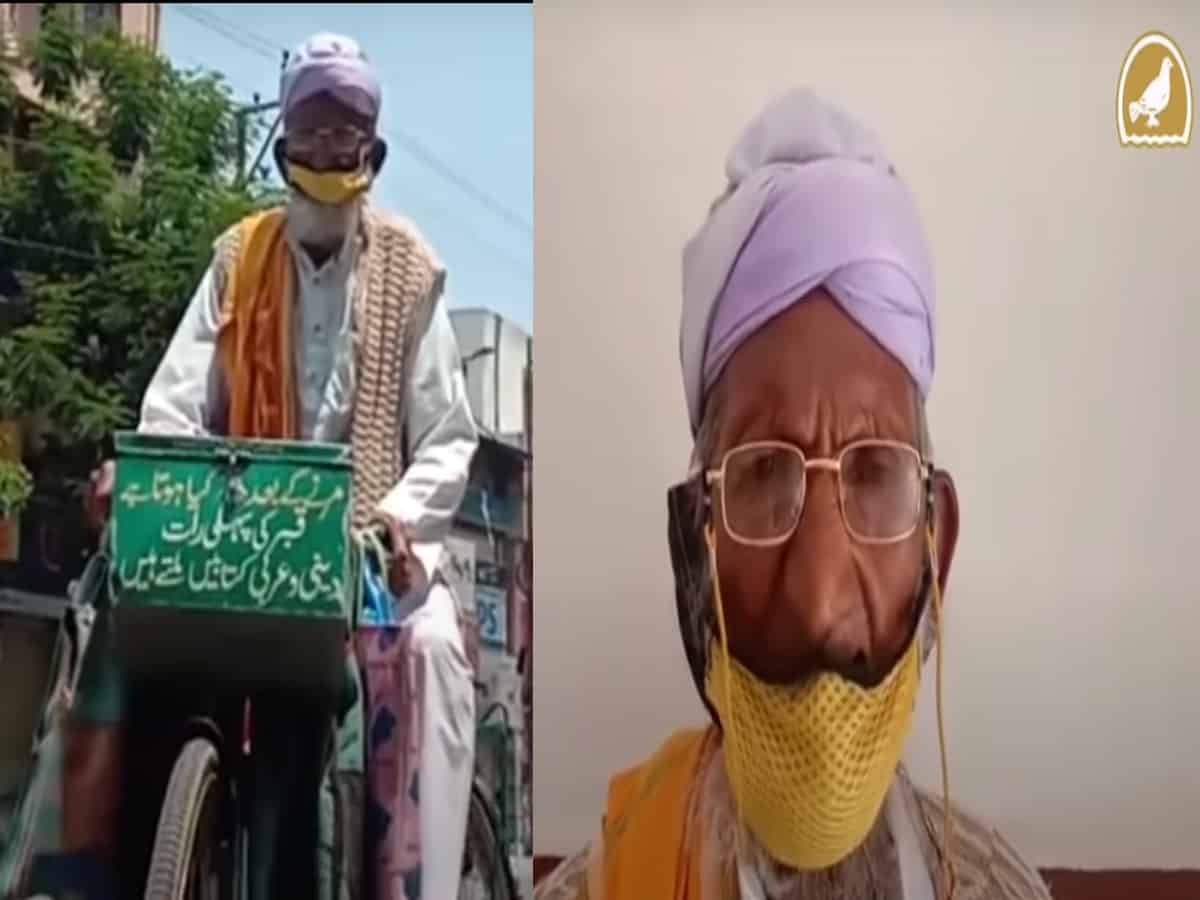 Hyderabad: A Hyderabadi man who is crossed his 112 years of his life. He is the oldest man in the world.
Mohammad Ali was born on 28 September 1908, when a flood in musi river in a small village of Nizamabad district.
The flood, locally known as "Thughyani Sitambar", shattered the life of the people living in Hyderabad, killing 50,000 people.
He used to sell religious book on bicycle. He said he used to travel different areas of Hyderabad on bicycle daily to sell his books.
Ali said he worked as Muazzin (a person who call for prayers) in different Masajids for over 50 years. He used to get only Rs. 50 salary so he started selling religious books.
He has four daughters of which two were married. He appealed for help from the people.
Mohammad Ali (Ph. 9885293838)
Account Number: 30112250015468
Syndicate bank, Branch: Aghapura.
IFSC code: SYNB0003011
Subscribe us on