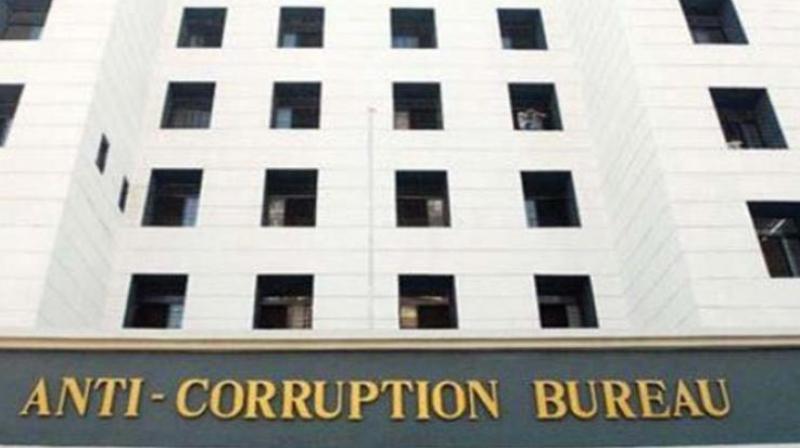 Hyderabad: Officials of Anti-Corruption Bureau (ACB) arrested 3 more persons who are accused in the multi-crore drug scam relating to supply of medicines to Dispensaries and Employees' State Insurance (ESI) hospitals across Telangana, bringing the total number of persons arrested so far up to 12.
The arrested persons have been identified as Dr Cheruku Arvind Reddy, Proprietor of Venkateshwara Health Centre, Balanagar, a resident of Suchitra; K Ram Reddy, a supervisor of Venkateshwara Health Centre and K Likith Redy, a lab technician at Venkateshwara Health Centre.
Officials said that whenever medical camps were conducted at different places by Dr K Padma, the Joint Director, IMS, along with Arvind Reddy, the medicines and kits supplied to the camps were diverted to the godowns of Arvind Reddy situated at Dulapally, Balanagar, Chintal etc. Those same kits were then sold in the open market and the proceeds of the sale were split between Padma, Arvind Reddy and his employees Ramreddy and Likhith Reddy.
"The kits were sold illegally in the states of Andhra Pradesh and Telangana" added an official. The arrested persons were produced before a special court that remanded them to judicial custody. The arrest was done a day after a woman working as a pharmacist at ESI hospital in Sanath Nagar, Nagalakshmi, was arrested by the ACB on Sunday for allegedly involving in Rs 8 crore medicine scam.
Nagalakshmi is reported to have committed large scale irregularities colluding with a Pharma Company managing director MD Baddam Sudhakar Reddy. Sudhakar is learned to have got purchase order of Rs 8.25 crore medical bills from the director, assistant director and other officials. He was taken into custody on Saturday.
The arrested persons are accused of preparing fake indents and falsification of records in violation of the rules for purchasing medicines and surgical kits, thereby causing a loss of Rs 11.69 crore to the exchequer.
The probe revealed that Baddam Sudhakar Reddy personally pursued and met the former IMS director Dr Ch. Devika Rani and colluded with her. They colluded to get him a purchase order of Rs 8.25 crore. The investigators found that there was no specific reason for placing such a huge order to M/s Life Care Drugs and Surgicals.
Authored by Mohammed Hussain, mohammedhussain.reporter@gmail.com Twitter: @writetohussain
Subscribe us on