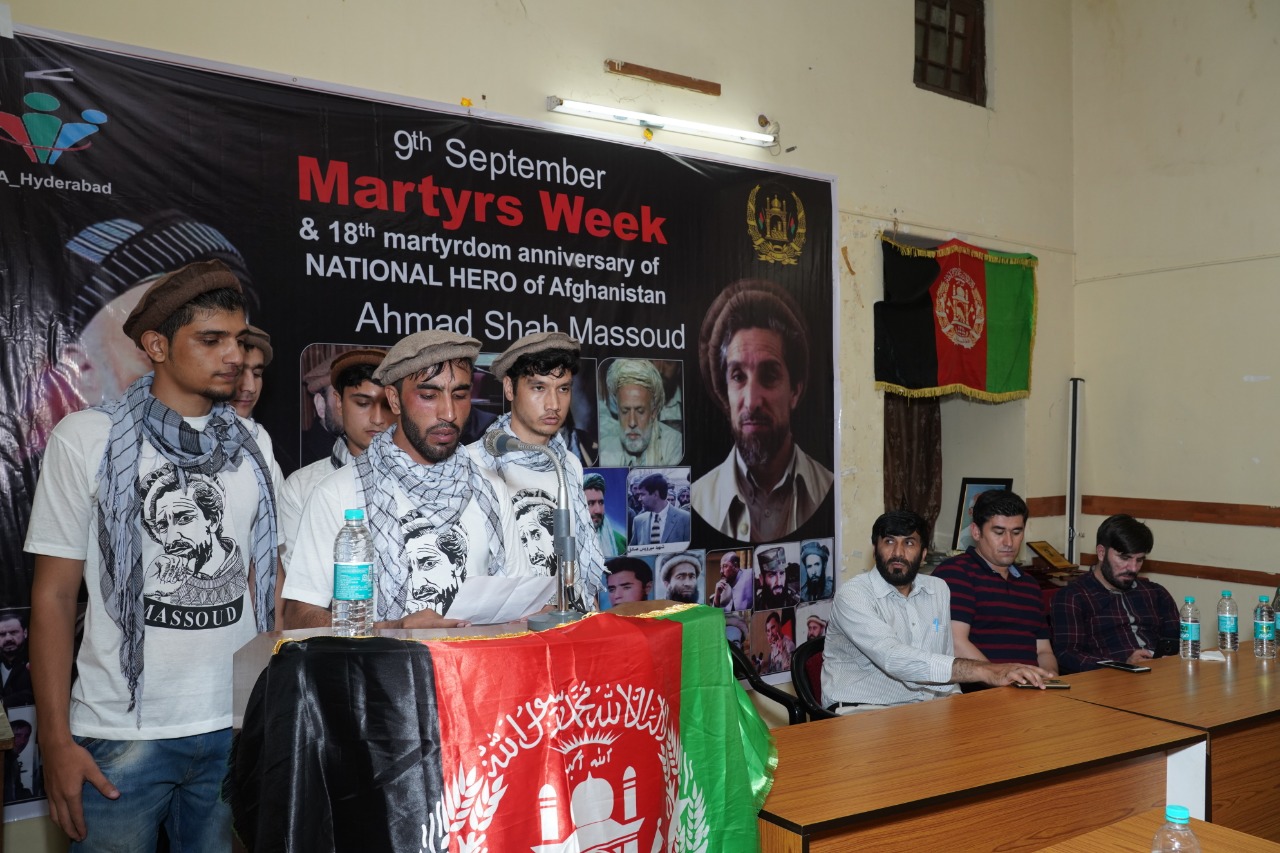 Hyderabad: A memorial meeting of the national hero of Afghanistan Ahmad Shah Massoud was observed in Osmania University earlier this week.
The meeting was organized by the ASA (Afghan Students Association), Hyderabad.
Ahmad Shah Massoud is also known as the 'Lion of Panjshir.' He was an Afghan resistance leader, politician, and a military strategist. He was among the premier Mujahideen, the Afghans who fought against the Soviet occupation of their country.
Massoud died following an attack by two suicide bombers on September 9, two days before the September 11 terrorist attacks on the U.S.
In May 2012, the National Assembly of Afghanistan declared September 9 as a national holiday to honour his memory.
The holiday is observed as Haftai Shahid or Martyr's Week. It is also observed as Massoud Day.
The students recalled Ahmed Shah Massoud's sacrifice for Afghanistan.
The memorial meeting was attended by Dr. D Ravinder, Principal of OU Arts College, Dr. Akhtar Ali, Assistant Professor of Geography, and Afghan student's association advisor, Dr. Fidel Rahmati Afghan, a Ph.D. scholar at OU.
Dr. Akhtar Ali said, "Many people are still getting killed in Afghanistan. Many of them are divided among various groups in the name of ethnic, linguistic and racial lines. We need to remember that those brave men were martyred for the country, not for one particular caste or province."
Dr. Ravinder said, "The relationship between India and Afghanistan are good for centuries. We express our homage to this great leader who fought for the liberation of Afghanistan."
"Ahmad Shah Massoud was a realist leader, politician, and warrior," said Dr. Fidel Rhamati, a PhD researcher at OU.
"The sacrifice and heroism of Ahmad Shah Massoud has opened a new era for us Afghans which will help us to grow as a great nation," said Wahidullah Seerat, President of Afghan Students Association.
Subscribe us on