Jonathan Kunz, co-creator of the popular webcomic War & Peas had a special conversation about creating and running a popular webcomic.
The Comic-Con Playlist came alive with a special performance by the band Duality.
LIVEWIRE, the oldest club of VNRVJIET with a legacy of 14 years gave a power-packed dance performance
AMD GameOn Brings High-performance Gaming experience to Hyderabad
Rajasekhar Manidanna & Vivek Muralidharan also delivered an amazing nerdy improve comedy performance
Hyderabad: Finally the wait is over as Comic Con India is back with its 7th edition that kick-started today at the HITEX Exhibition Centre. Presented by Maruti Suzuki Arena, India's greatest pop culture experience has proved to be even bigger and better this year with an amazing array of Indian and International creators, fan experiences, geeky shopping and the biggest cosplay contest in Hyderabad.
The Main Arena Stage at the show was jammed packed with a slew of performances by LIVEWIRE and Duality, along with interesting sessions and panels with leading Indian creators, Jonathan Kunz, AMD and more.
Jatin Varma, Founder, Comic Con India said, "It was a great Day 1 of our 7th year in Hyderabad! All thanks to the thousands of amazing fans that came over today. And the cosplay was even more amazing! I can't wait to usher in Day 2! Come join us for the best weekend of the year!"
The fans were excited by an exciting line-up of experiential zones from, Terminator, Disney, Birds of Prey by Warner Bros India, World Wrestling Entertainment, Sony Pix, AXN Red Live, AMD Game On, Doritos & Maruti Suzuki Arena.
Finally, it was time for the most awaited highlight of the event – Cosplay! This time in 2 brand new formats, with the best cosplayers in the city battling out to qualify the Indian Championship of Cosplay. Along with other cosplayers vying for the daily cosplay contest. A daily prize pool of INR 2 lacs, included an INR 50,000 Grand Prize for the ICC Qualifier & an INR 20,000 Grand Prize for the Cosplay Contest. Names of the winners will be announced tonight.
As the day wrapped up with thrill and engagement, fans from the city are even more excited for the final instalment of this two-day event. They will witness more fun and entertainment as many such stunning performances are set for tomorrow's closing event, which will be further backed by experience zones, geeky shopping, gaming, and much more!
About Comic Con India:
As 'India's Greatest Pop Culture Experience', Comic Con India has been delivering its signature #bestweekendoftheyear to more than 1.2 million visitors over the past 9 years across its shows nationwide. With the best of comics, books, film & TV, merchandize and gaming at shows across Hyderabad, Bengaluru, Mumbai, and Delhi – Comic Con India is the place for everyone to 'Engage, Explore and Experience' the best that modern pop-culture, literature, and films have to offer from India and the world. Comic-Con India's properties include Delhi Comic Con, Mumbai Comic Con, Bangalore Comic Con & Hyderabad Comic-Con, including a new property Ahmedabad Comic-Con slated to begin in 2020.
AMD's flagship esports event is being held at Comin Con Oct 12-13
Hyderabad: AMD inaugurated the fourth edition of its flagship annual gaming event, GameOn in Hyderabad, at the HITEX Convention Center, on the sidelines of Comic-Con today. AMD GameOn, is an annual esports event, hosted by the Radeon Technology Group at AMD. It is aimed at bringing leading-edge gaming hardware and software developed by the engineering team, directly into the hands of gamers and enthusiasts.
Speaking at the Comic-Con, GameOn, Mr. Jayesh Ranjan Principal Secretary of the Industries & Commerce (I&C) and Information Technology (IT) Department of the Telangana Government said, "This is the fourth year that GameOn is being held in Hyderabad, The Hyderabad centre of AMD has about 8000 engineering talent, Radeon is one of significant part of it is contributed by Hyderabad. '
Further, he told that market is developing year and year people are always looking at new technology, recently Micron has also opened its development centre in the city and the companies will be benefited as the Hyderabad eco-system is growing day by day, Radeon work has become very important for Graphic and animation industry. The image industry which signifies graphics, VFX, animation and gaming, multimedia has taken Hyderabad somewhere between Bombay and Bangalore. Value of the content is being developed in an excellent manner." He said that Comic-Con is one of the great events in Hyderabad.
Over 56 teams and 600 individual have registered to compete in gaming tournaments being hosted over two days. The winner and participants stand the chance to win prizes up to 20 Lakhs. A raffle draw will be held on Oct 13 and one lucky attendee will take home a powerful gaming rig built by AMD engineers using Ryzen 7 3700X and the Radeon RX 5700XT.
Sharing his views on the event, Andrej Zdravkovic, Corporate Vice President, Software Sharing his views on the event Andrej Zdrayic , Corporate Vice President , Software at AMD said , " In its fourth year, GameOn has grown to become a popular annual gaming destination We are excited to be back and showcase the best gaming technologies developed by AMD Our goal is to let the visitors know all about caring and set the community to experience AMD technology firsthand."
Visitors of GameOn can play the latest games and experience the best of gaming performance on rigs powered by the latest AMD Ryzen processors and AMD Radeon graphic cards. In addition to esports, fans will have access to 15 PC game titles and latest VR games in the free play zone.
Prosenjit Ghosh, Division Head, Playstation, Sony India Pvt Ltd, said" Playstation India is excited to be part of AMD GameOn It gives us the opportunity to interact with a huge concentration of gaming fans from all over the country congregating at a confluence of different gaming platforms. As gaming is rapidly becoming a way of life in India, this event is taking place at an opportune time. We look forward to leveraging this opportunity with AMD to showcase our latest games and our innovative P5 VR along with the latest PlayStation bundles that we are introducing during this festive season."
Raymond Pao, Senior VP of Product and Strategy, HTC Vive, said, "We are excited to partner with AMD for the 4th edition of GameOn Virtual Reality is fast gaining currency and people are excited to experience the new offerings.
This GameOn we are looking at providing gamers and developers with entertaining, enjoyable and immersive content combined with true to life VR experiences AMD GameOn will also have a job centre where interested candidates can upload their resumes by career opportunities at AMD scanning the QR code displayed at the booth. Shortlisted candidates will be invited to apply for career opportunities at AMD.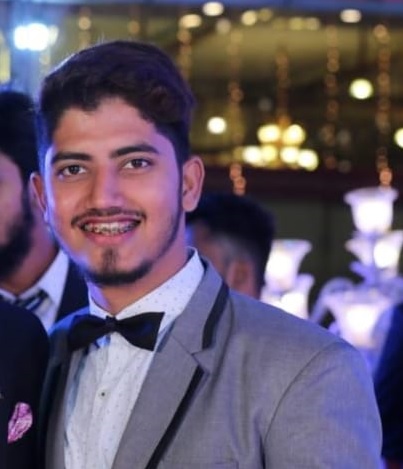 Mohammed Hussain, mohammedhussain.reporter@gmail.com
Subscribe us on