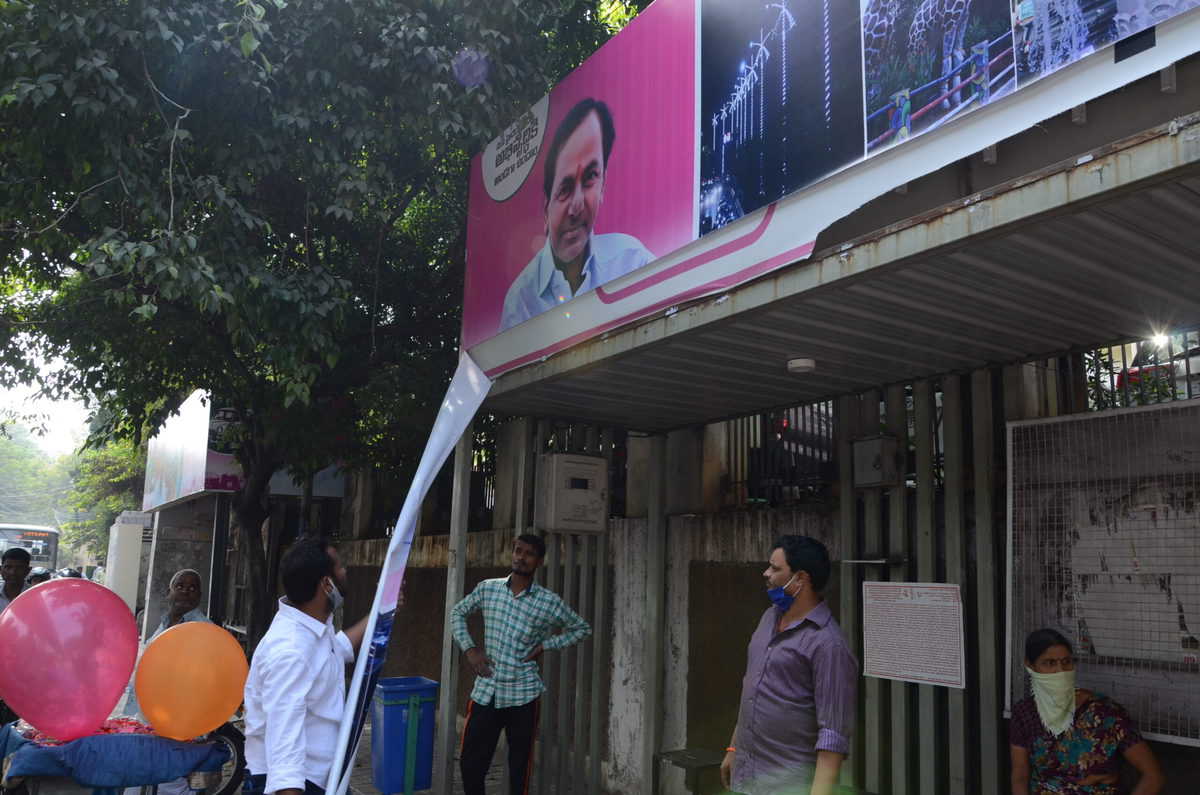 Hyderabad: The Congress party on Monday removed the TRS government advertisements from several bus shelters in the city.
The Congress leaders from Khairatabad division said that the TRS government has filled most of the public places with pink posters to gain more focus from the people.
"Ahead of GHMC elections, these advertisements are against the EC code of conduct. These banners and posters have to be removed," said the Congress leaders.
They alleged that every signal flyover metro rail, bus shelters, and public toilets are fully filled with the pink banners.
Earlier, the Greater Hyderabad Municipal Corporation (GHMC) Code of Conduct Officer Vishwajit Kampati had said that 10777 hoardings, posters, banners and flexis have been removed, as they were in violation of the MCC.
However, scores of political banners and flexis can still be seen in Hyderabad. It may be recalled that during the 2018 state assembly elections, a similar situation had transpired, wherein the banners and hoardings of the ruling TRS were plastered literally everywhere due to a loophole.
(Photos by Mohammed Hussain)
Subscribe us on