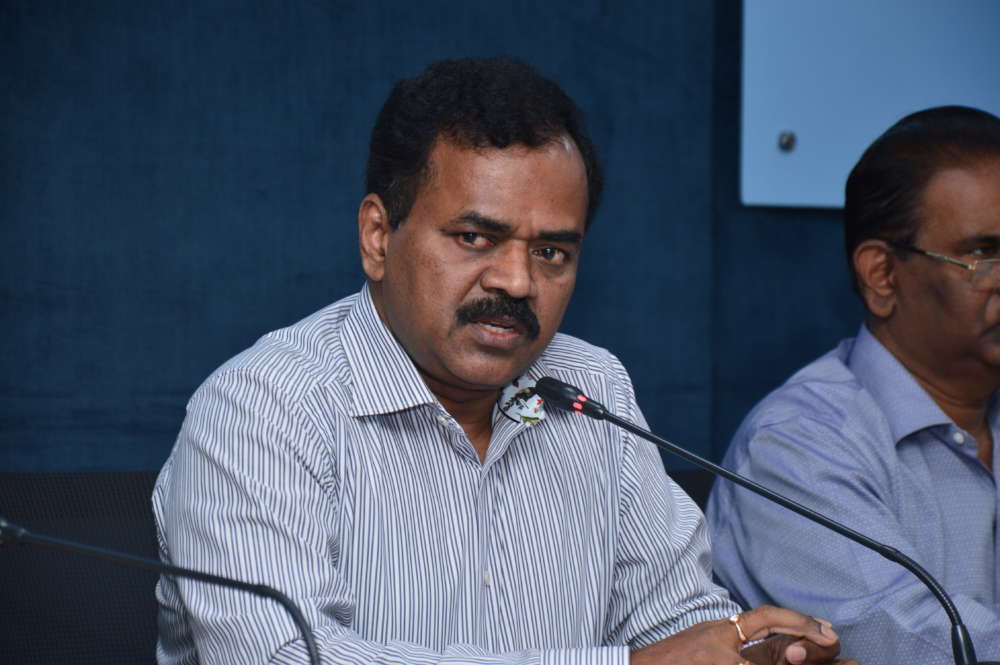 The Hyderabad Metropolitan Water Supply and Sewerage Board (HMWS&SB) Managing Director M Dana Kishore said in a press meet on Wednesday that Yellampally barrage source is sufficient to draw 172 million gallons per day (MGD) continuously throughout the year without any problem to Hyderabad city.
Dana Kishore said, presently, Hyderabad was drawing water from Godavari river's source at Yellampally barrage and Krishna river's source from Nagarjunasagar reservoir.
The major supply of water from these two sources was 442 MGD and in addition, small quantities were being presently utilised from the Osmansagar and Himayathsagar sources, he said.
He said the capacity of Yellampally barrage was 20 tmcft. The present storage capacity is 4.87 tmcft. The drawl is at 0.83 tmcft per month. Under the Kaleshwaram project scheme, the Yellampally barrage is considered as the major balancing reservoir. It receives pumping supplies of about 180 tmcft from the downstream barrages of Medigadda, Annaram and Sundilla.
As the Kaleshwaram Lift Irrigation Scheme was already commissioned, the Yellampally barrage was bound to receive its full level capacity shortly at 20 tmcft. The carryover flows to the tune of 160 tmcft will be utilised from this source over a period of time.
Hence, it maintains the storages at full reservoir level for longer period in a year. In fact, Yellampally would become perennial source of water supply to city of Hyderabad by August 2019, he said.
In addition to the Kaleshwaram Lift Water Supply supplementation, Yellampally barrage itself exists on main Godavari River, the inflows during this monsoon have already begun and bound to continue the inflows into reservoir from its self catchment area during this monsoon, he said.
Explaining the reliability of Krishna source from Nagarjunasagar reservoir, the present storage is at 126.46 tmcft. The drawl from this source to Hyderabad city is only at 1.375 tmcft per month, he said.
Dana Kishore informed that for ensuring equitable distribution and to meet the drinking water supply needs in peripheral circles, HMWSSB has taken up a project at a cost of Rs 1,900 crores and successfully completed and put into operation. Under this project 56 reservoirs of total 277 ML capacity with 2100 Km length of network are created and the earlier online supplies / bulk supplies are now streamlined with regular service reservoirs storage and distribution network on par with core city.
HMWSSB has taken up the drinking water supply network project for 190 villages situated within ORR limits under Annuity Mode of Contract. The project envisages construction of 164 Reservoirs out of which 139 were completed and the balance reservoirs are nearing completion and about 1400 Km length of Pipeline has been laid and expected total completion by end of August 2019, he said.
Subscribe us on