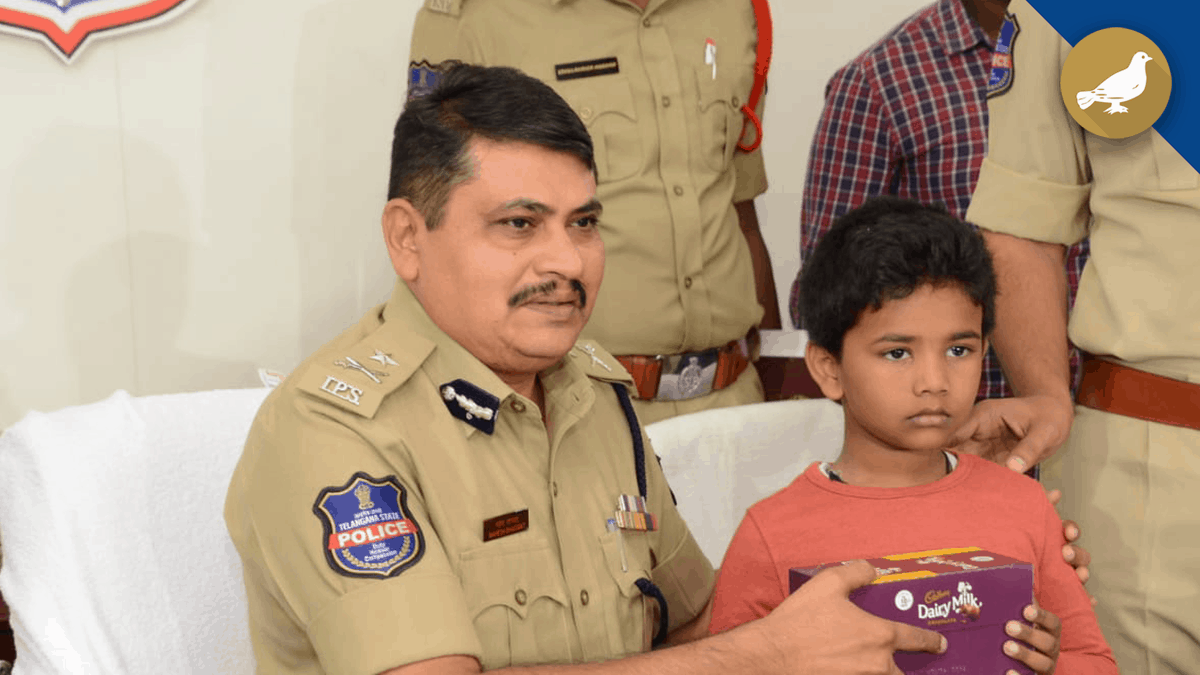 Hyderabad: The Rachakonda Police on Sunday rescued a six-year-old Arjun within four hours after being kidnapped by a Class X student.
Talking to mediapersons here today, Rachakonda Police Commissioner Mahesh M. Bhagwat said the suspect, who was a Class 10 student in a private school in Meerpet, had kidnapped the boy, a Class Two student after luring him to Almasguda and called up his father, a software employee, demanding Rs.3 lakh as ransom.
The episode began around 2.30 pm on Sunday, when the child was returning home after attending a coaching class when the juvenile suspect spotted him. He lured the boy to his house at Almasguda to play together and took the phone number of the boy's father, Gurram Raju. He then called up Raju and told that his son was kidnapped. He demanded Rs 3 lakh for release of the child and also warned him that if he informed the police, his son would be killed," the Commissioner said. Raju, pleaded with him not to hurt the child and offered to pay Rs 1.5 lakh. But the suspect bargained and finally agreed for Rs 25,000 in advance and the rest through a cheque.
Raju alerted the police, who tracked the suspect down and apprehended him from Almasguda around 7 pm and rescued the boy, whom the suspect had made to sit in a nearby temple.
On receipt of the complaint, the Meerpet Police registered a case and took up investigation. Immediately, the police formed a special team and identified the accused with intelligence collection and apprehended the caller at Almasguda and took him into custody. When interrogated, the accused confessed to his crime and led the police to Sri Prasannanjaneya temple, Almasguda from where the Arjun was rescued. Earlier, the boy's father was constantly in touch with the accused and agreed to pay Rs 25,000 initially and give a cheque for Rs 2.75 lakh as demanded by the kidnapper.
Subscribe us on